Agenda comes out of the box with a great set of features, completely free. There are no time or trial limits. You can use it forever, at no cost.
Agenda does offer extra premium features that require an In App Purchase, and that make the app even more powerful. If you decide to purchase the upgrade, you permanently unlock all current premium features across all of your devices. Each of them is described in detail below.
Additionally, any new premium features we add in the 12 months following your purchase are also permanently unlocked.
As indie developers we fully rely on your support in order to be able to continue to develop Agenda and make a living*. Vice versa, we would like to reward you by giving you the new features we are able to develop thanks to the trust you put in us.
Thank you for your support!
Alex & Drew
*) Read more about the why we picked this model and how it works in this blog post.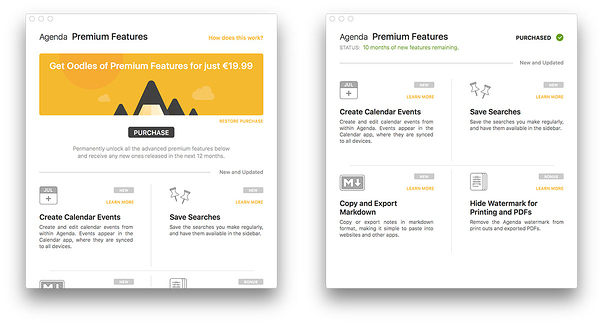 The Premium Features Overview before (left) and after (right) purchasing the premium features through an In-App Purchase. This window shows information about all the premium features and can be found under the Help menu.
---
New
Full Width Attachments
Choose between thumbnail and full width presentation of images.
---
Previous Release
Auto Dark Mode (iOS only)
Automatically switch between light and dark based on screen brightness.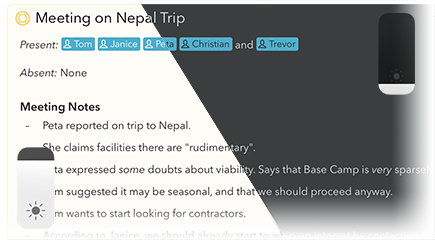 ---
Custom Accent Color (iOS only)
Pick your favorite accent color for the Agenda UI.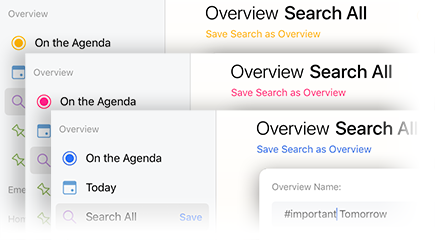 ---
Earlier Releases
Choose Calendars
Select which of your calendars appear in Agenda, excluding the ones you don't need.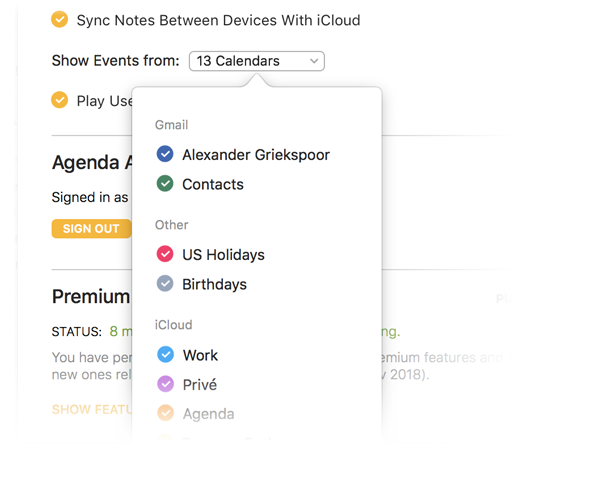 ---
Pin Notes
Keep important information at the top of a project by pinning notes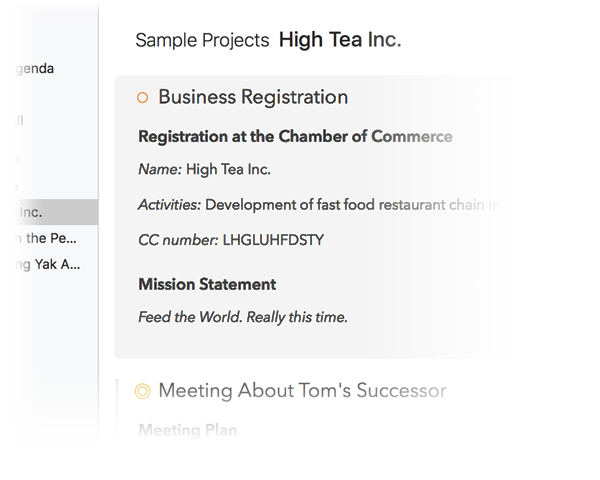 .
---
Create Calendar Events
Create and edit calendar events from within Agenda. Events appear in the Calendar app, where they are synced to all devices. Note that showing and linking to calendar events doesn't require a premium feature.
---
Save Searches
Save the searches you make regularly, and have them available in the sidebar.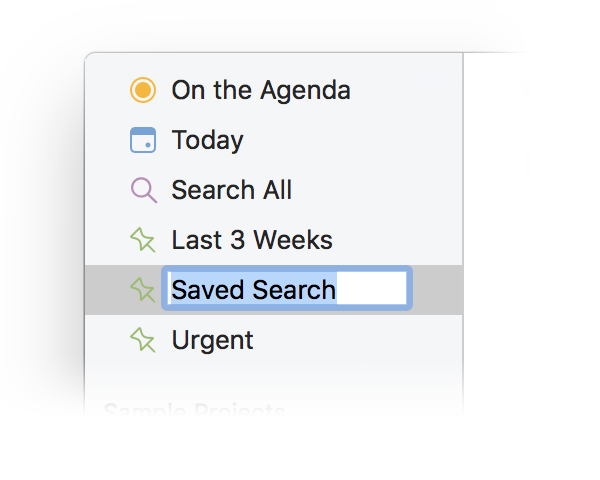 ---
Copy and Export as Markdown or HTML
Copy or export notes in markdown or HTML format, making it simple to paste into websites and other apps.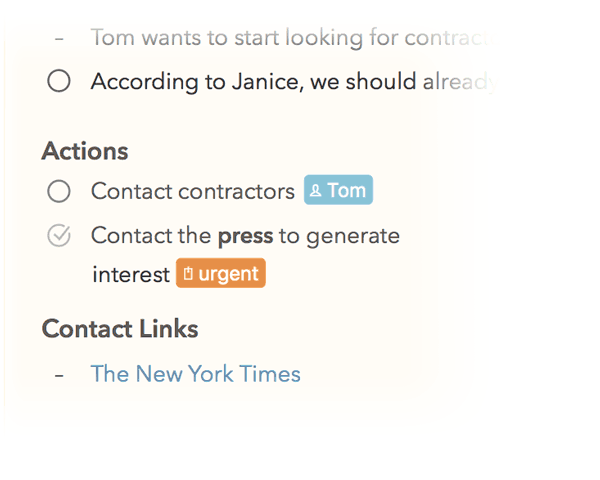 ---
Bonus:
Hide Watermark for Printing and PDFs
Remove the Agenda watermark from print outs and exported PDFs.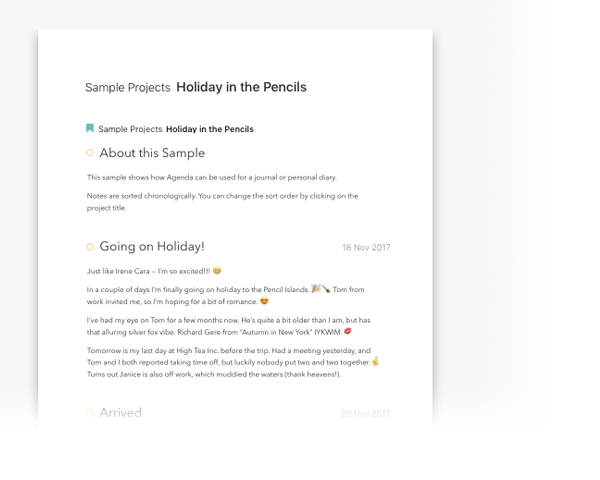 ---
Curious about the details and rationale of our Premium Features model?

You can read more about why we decided to go with this sales model, and how it was implemented by reading this blog post by Drew.