We're pleased to let you know that today's Agenda 7.0 release for iOS brings full compatibility with iOS13, including support of the new features of the Reminders app, such as the ability to add sub-tasks, but also integration with the system wide dark mode. We're also introducing a new black theme to the premium pack, which is ideal for devices with OLED screens.
Another exciting new possibility as part of iOS13 is the ability to scan documents with your phone's camera straight from within Agenda. Scanned document appears in the text, can be previewed, and automatically syncs to other devices. Make sure to give it all a try after you've upgraded to iOS 13 through the iOS App Store.
Update: We have just released Agenda for iOS 7.0.1 with additional improvements and fixes.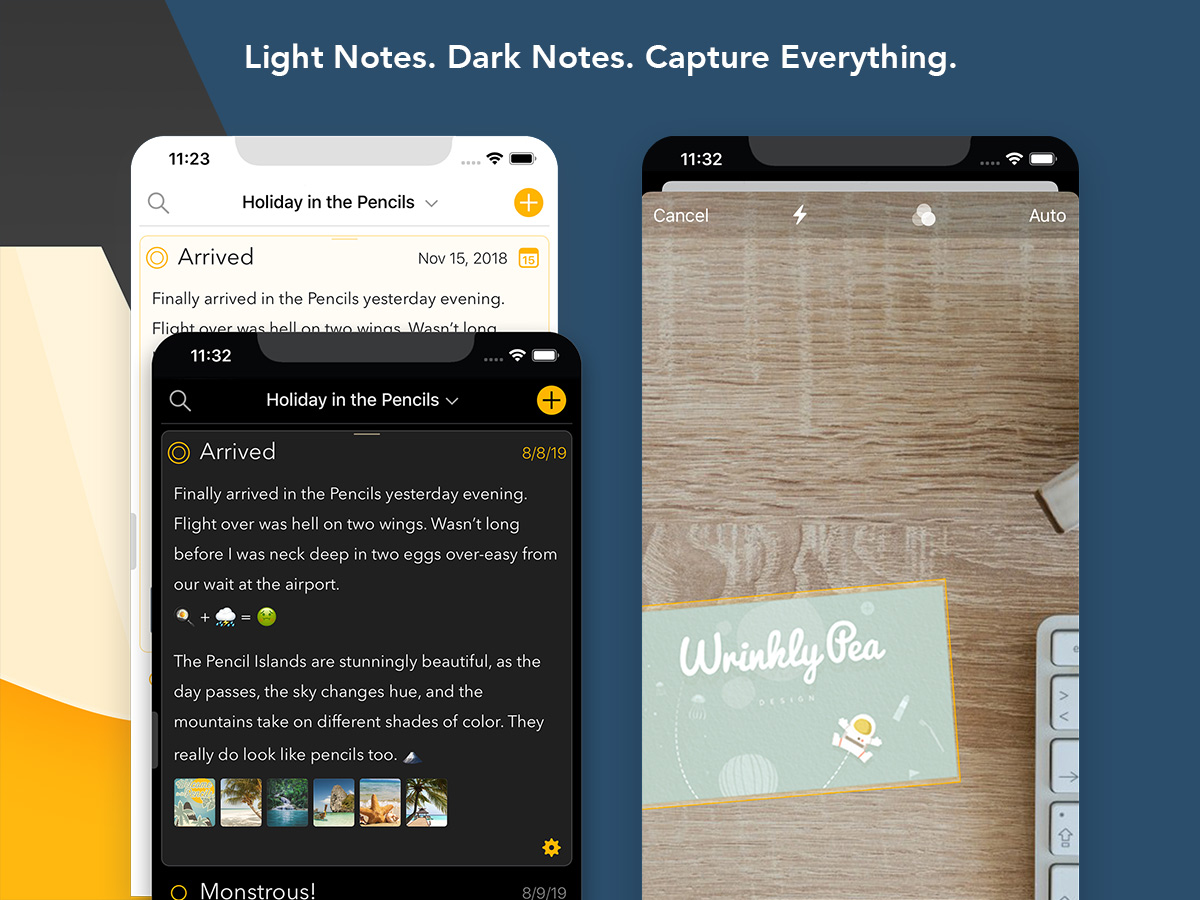 Introducing integration with iOS13's system wide dark mode, and the new document scanner interface.