Here's a list of issues in Agenda we're currently working to fix, we will do our best to get these in the next update but sometimes an issue can take longer to fix and it can be difficult to tell when it will arrive. We can however tell you we are committed to getting it fixed:
Performance while, scrolling, editing and undo
Some are experiencing slowdowns of the app when editing or scrolling text large notes (especially with long lists). Update: We have managed to improve performance of editing of large notes in a big way in Agenda 5.2

We're not done yet though, and have some further improvements on the way.
Performance when having many calendars and events
Those who have many calendars and/or events, for example in an environment where meeting rooms have a calendar, can experience significant slow downs under certain conditions. We're eager to remove the underlying bottlenecks that cause this. Update: The 5.2 update should show significant speed improvements when dealing with the calendar and fix the slow downs.

What if my issue is not yet on this list? Are you not going to fix it!?
We're keen to fix all issues. So if it's not on the list we will do our best to still fix it ASAP. This list is just to cover the main items that have been mentioned and to save you from reporting it too. Of course we're also listening to your feedback and adding additional and missing features.
We would like to thank everyone for their continued support and feedback. We're very sorry if you are experiencing an issue with Agenda. We are keen to solve it as quickly as possible!
Alex & Drew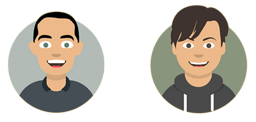 Note that you can't comment on this thread. If you experience issues or would like to tell us about a feature you'd like to add, please continue to do so. However, always check first if the issue has been mentioned already or whether it appears in the Frequently Asked Questions.