Version 8.0 with Apple Pencil support on iPadOS
New Premium
Add a drawing, handwritten notes, or highlights to the images in your notes.
New
Drawing and handwriting with Pencil to create new image attachments.
Fixed
Autocorrect was causing unnecessary capitalisation, this is fixed.
Tap and hold on a link is now working again.
Keyboard bar menus no stay open more often when device changes orientation.
---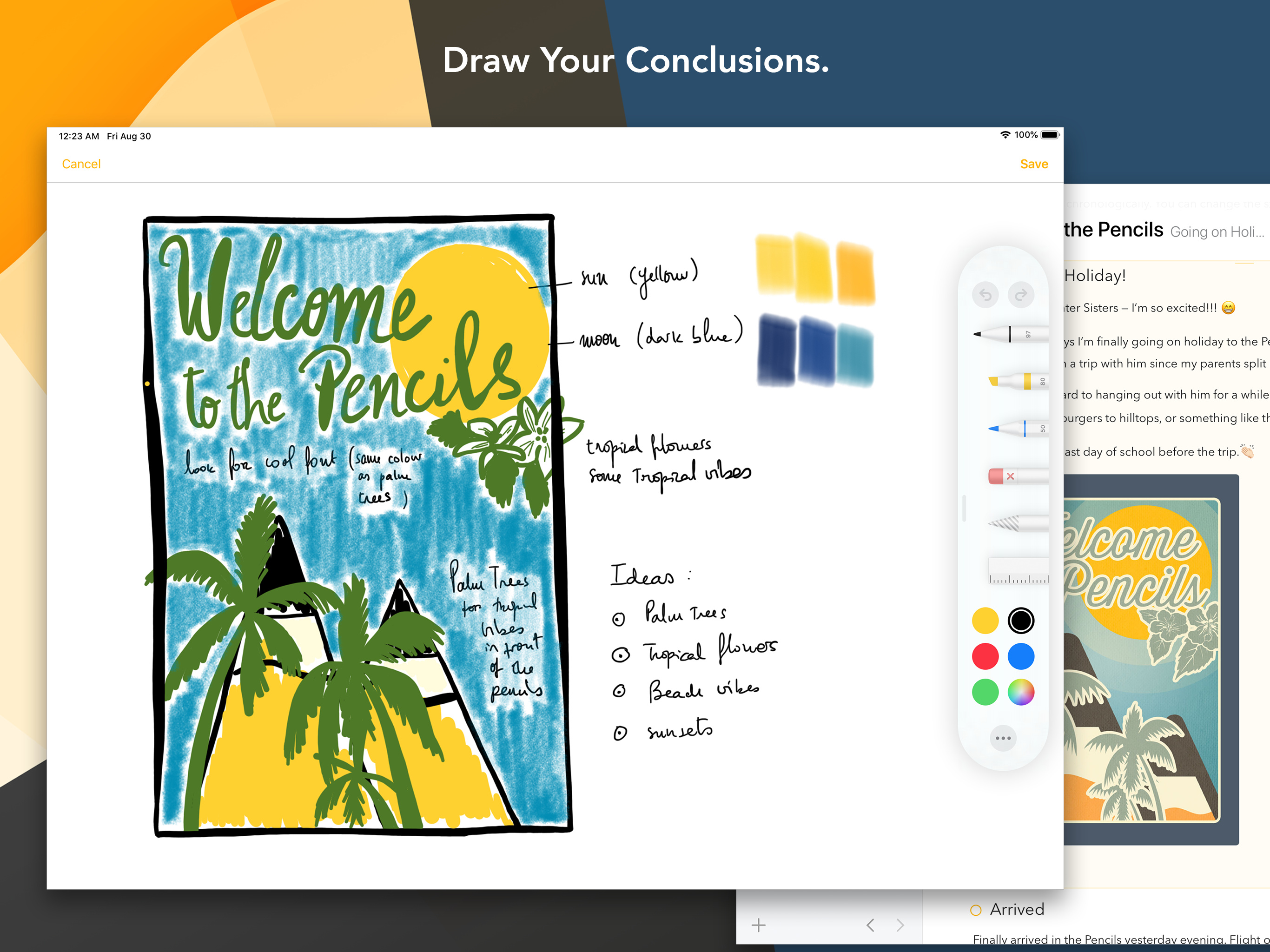 Introducing Apple pencil support on iPadOS 13.1 and higher.
---
Version 8.0.1
Fixed
Links should not open when one is tapped during scrolling.
Fixed crash due to autocomplete.
Drawing colors on annotations now do not change when switched to dark mode.
Stability improvements for sync.
---
Version 8.0.2
Improved
The canvas for drawing changes size dynamically to allow for drawing across multiple pages, and allows scrolling with two fingers.
Fixed
The area for tapping 'live' text items (eg links, tags, attachments) is now reduced so it doesn't overlap other content.
Tapping of 'live' items like links and attachments during scrolling should not trigger them to open.
Adding of links works again.
Some cases where the insert popover would disappear unnecessarily when lifting the device have been fixed.
The drawing tools now show the correct colors when annotating an image in dark mode.
Fixed previewing of files with forward slashes (/) in the name.
Fixed some problems with wrong colors showing after switching between light and dark mode.