What I did:
I clicked on "Update" as it was offered by the program.
What happened:
After the update was completed, the program refuses to start. Rebooting the computer didn't help.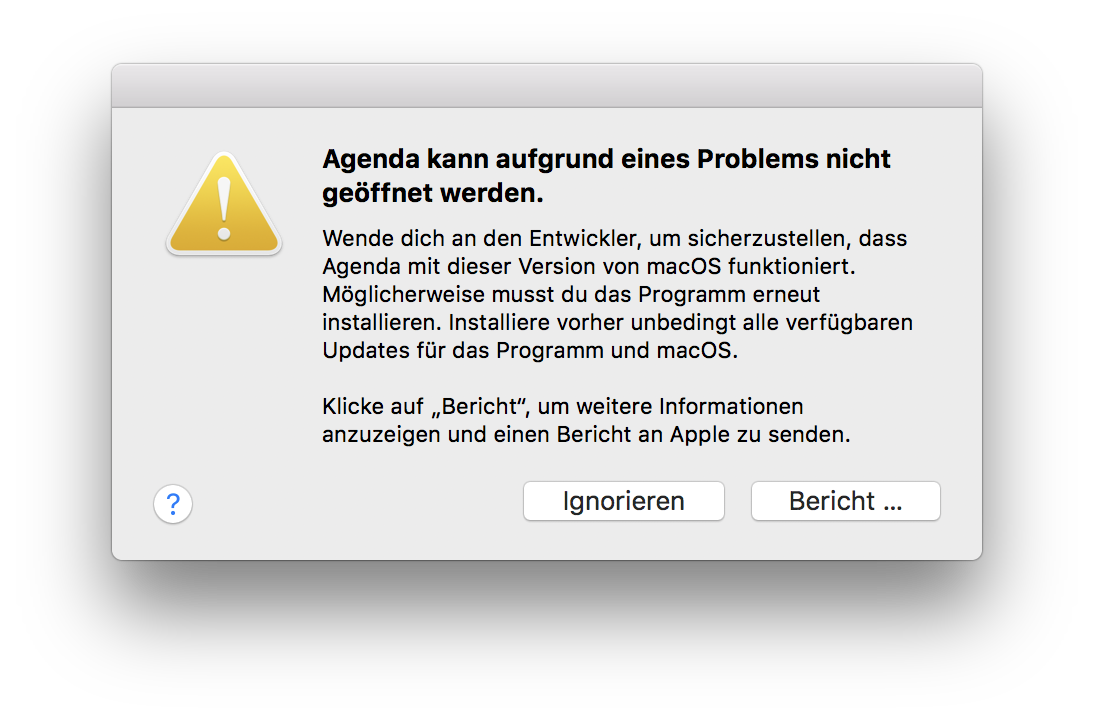 What I expected:
That Agenda 11 would come up with shiny new features.
Things that might be helpful to know (Agenda version, OS and model, etc):
I had the version before, obviously, and Premium. I still run macOS 10.12.