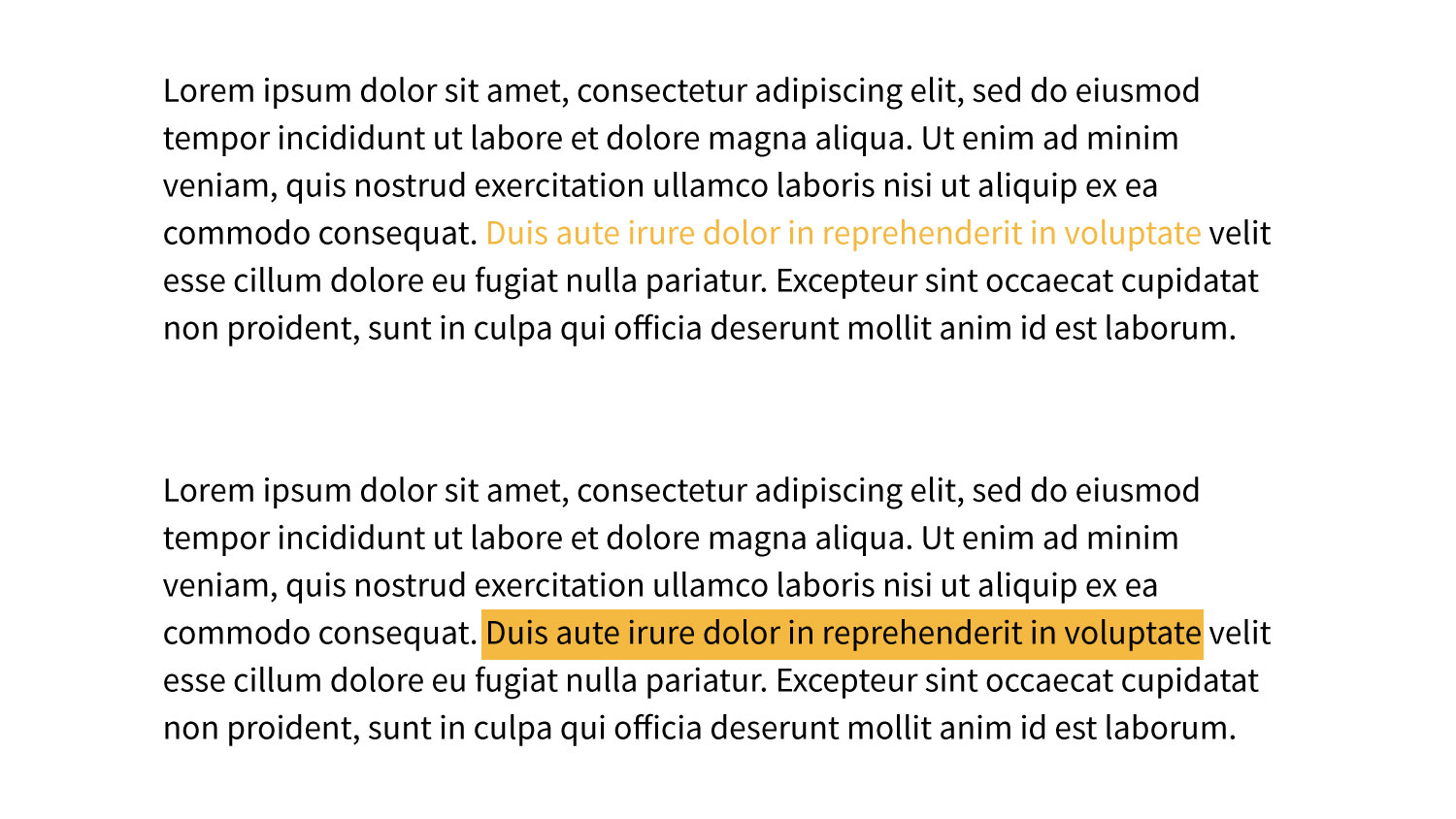 As I'm writing more and more notes in Agenda, it's really important to mark some words to distinguish them from context.
The tag system is awesome, but it doesn't help when I just want to mark a sentence in a paragraph.
It will be great if I can change text or background color to the primary color of Agenda. Bold style itself is just not notable enough.