What I did:
I imported all my Evernote and Notes.app notes and started to do some clean up in Agenda.
What happened:
Agenda is now very slow. I have around 20 projects and 600 notes, some are very long and my include attached pictures/files.
During my clean up macOS warned me that all my system's memory was used.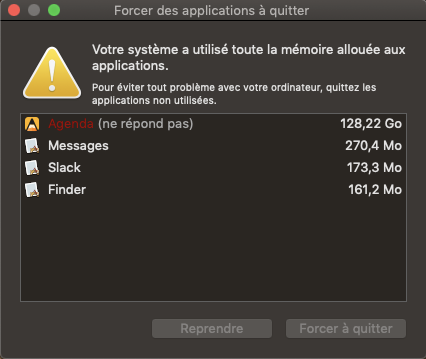 What I expected:
Things that might be helpful to know (Agenda version, OS and model, etc):
Agenda version : 6.0 (84)
OS : macOS 10.14.5
Model : MacBook Pro 2016 (13"), 16 Go RAM, 2,9 GHz i5