Hi all,
There are 2 or 3 different points here but all related to events in notes.
Created Events Doesn't Show in the Note
I highlighted a date (a deadline for a specific task) then clicked on 'Create Event', after adding the event to the calendar there is nothing in that note indicate that I've been created an event related to this note.
When I viewed the event in Apple Calendar there was no link to the related Note in Agenda.
I think the Event should have a link to the related note, plus a some indication in the note itself show that there's an event, and if clicked on it takes me the event.
Create Event - Switching Between Details & Summary Bug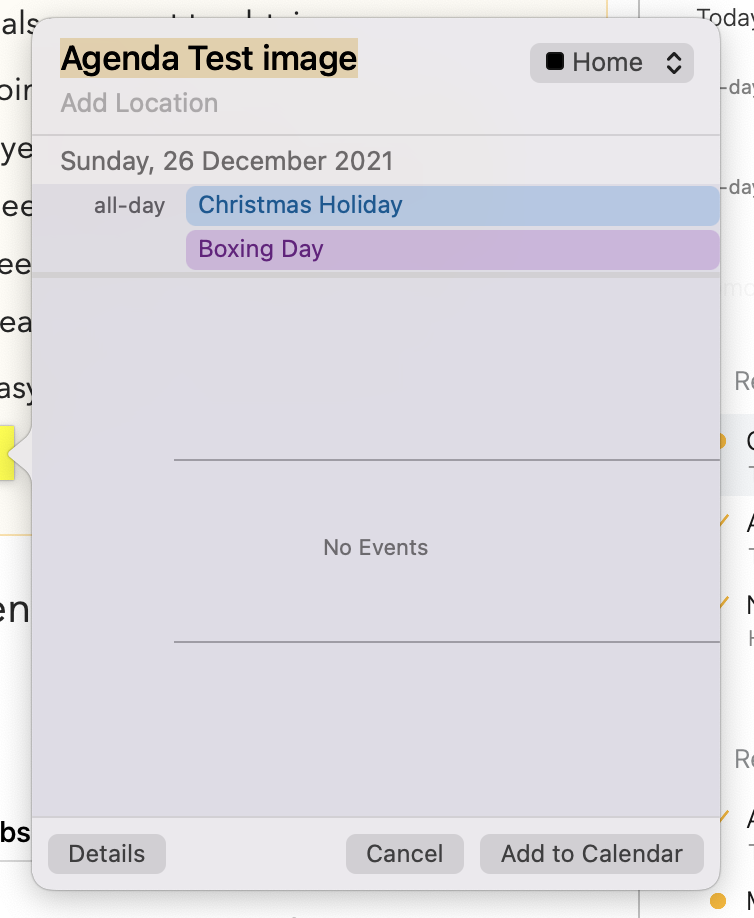 If add all the details in Summary view, then click on Details view it doesn't auto copy the already typed in info. The same if I do something in Details view doesn't show in Summary view.
Create Event from a Bullet-point List Highlighted Date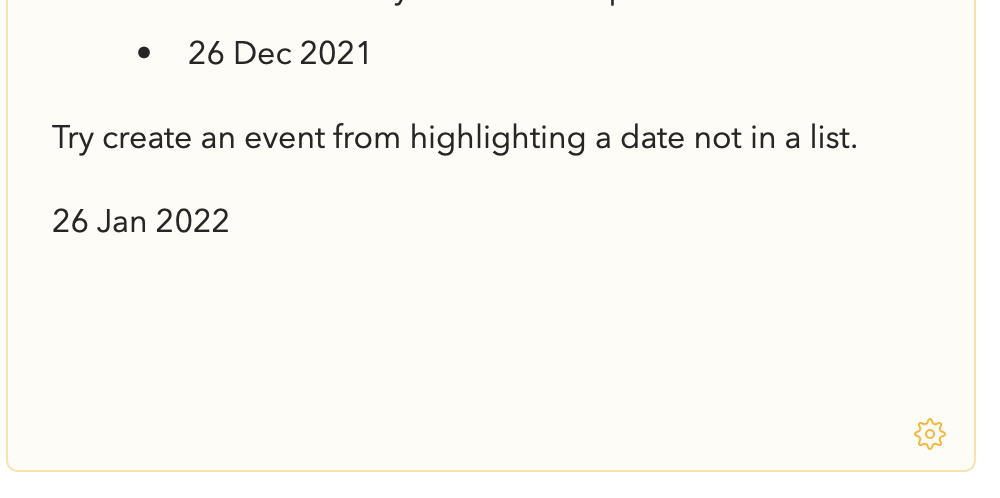 Highlighted the date in the bullet-point list to create a list, first the create event popup mis-behaved multiple times. Then I managed to create an event after few attempts, however, the created event appeared in Apple's calendar without any details even without the title.
I think this is related to the issue I mentioned before with commands within all lists in Agenda.