What I did: nothing.
What happened: Agenda changed to dark theme with OS.
What I expected: I expected it to switch everything, not just the window color, but also fonts, etc.
Things that might be helpful to know (Agenda version, OS and model, etc): it's a rather old bug, that I just happened to report.
Things works just fine if I restart Agenda in OS which is already in dark mode. It also switches just fine from the dark mode to the light mode - the bug only occurs when switches from light to the dark, following OS changes.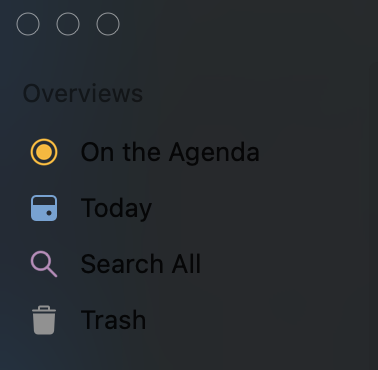 Latest Agenda, latest MacOS.