What I did:
Mandarin typing on my cellphone
What happened:
The issue was recently encountered frequently. Just in case if the support team is not so familiar with Mandarin(traditional), the process of typing is done by first keying in a few phonetic symbols (known as Bopomofo) and than choosing the desired character. To improve efficiency, input of multiple characters at once is available. The example below is me typing 4 characters at once. This process can last for seconds.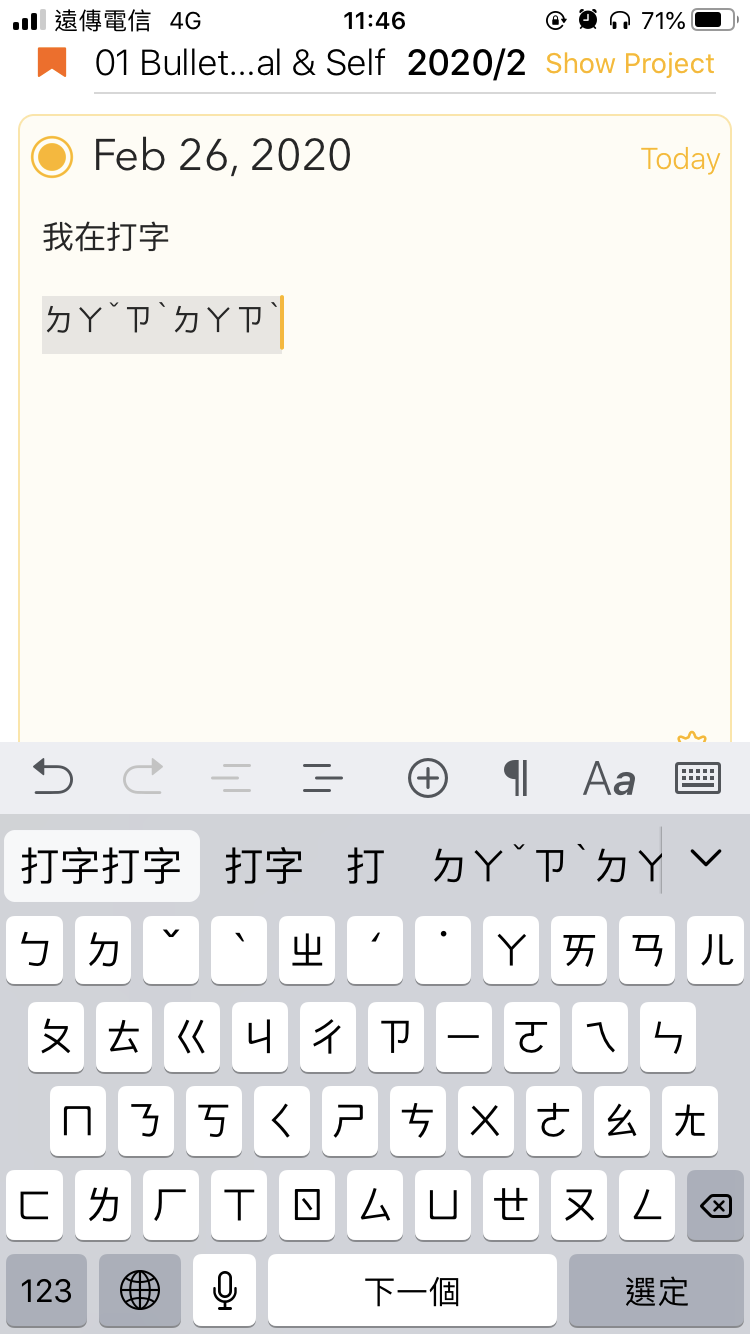 However recently i noticed that sometimes while my typing wasn't finished yet, Agenda consolidates the typing process. The phonetic symbols are printed out before they can turn into Chinese characters. Typing became quite troublesome since the process is frequently interrupted and I have to delete those phonetic symbols manually. The screenshot below is what happened following the former picture.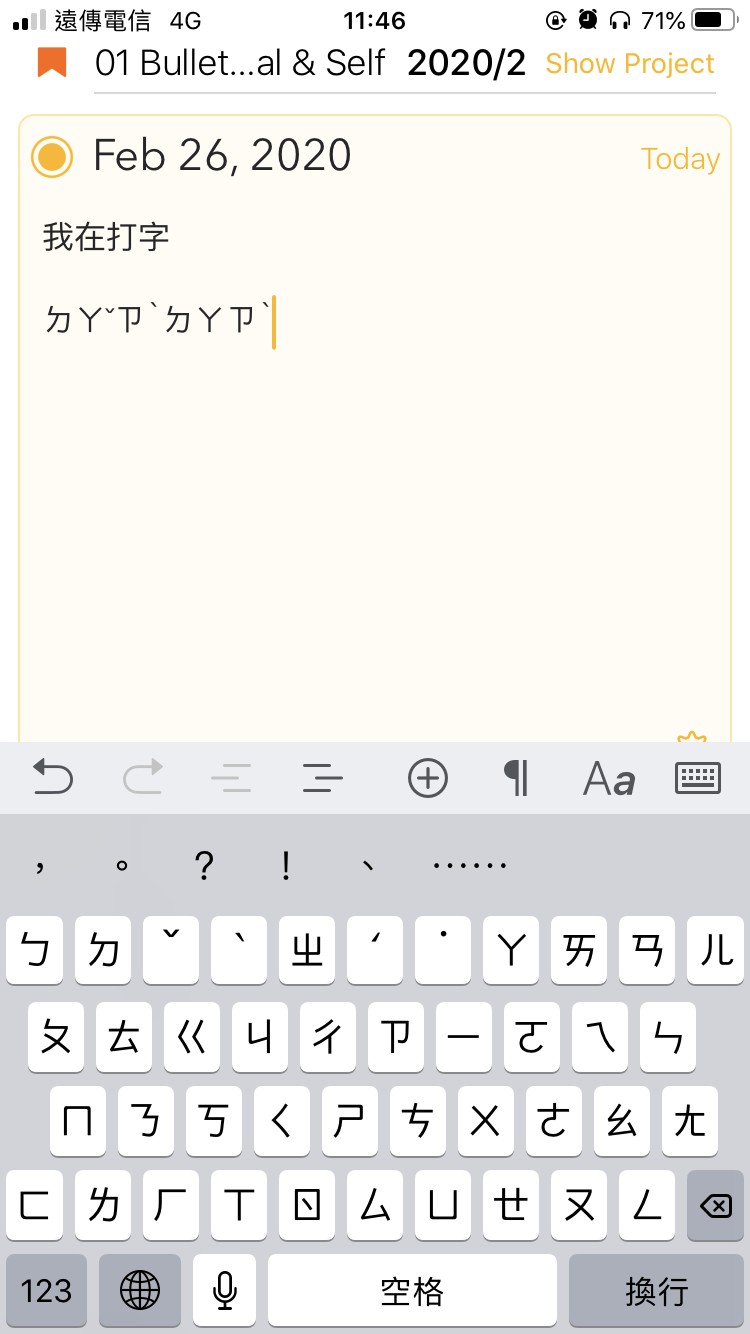 What I expected:
better optimization for Mandarin typing
Things that might be helpful to know (Agenda version, OS and model, etc):
agenda ver9.1.3 running on iPhone 8, iOS 13.3.1