Looove Agenda. Sometimes I just want to execute on tasks and not so much on notes.
What if you took this iOS Zones app idea of having a tab at the top that switches between ideas/notes and tasks?
if i could put both your apps together into one it would be the ultimate app.
it would totally replace notion for me.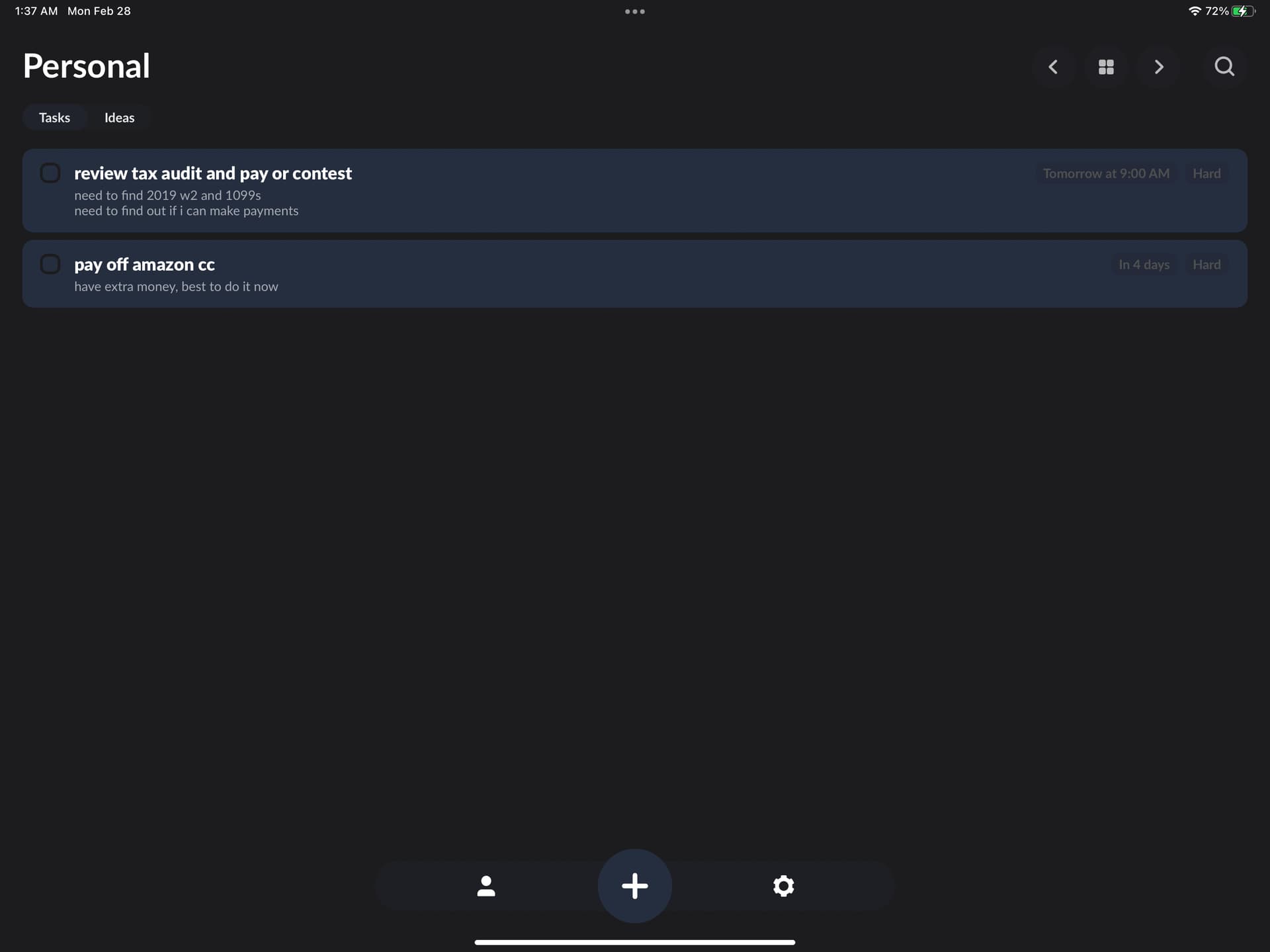 They also have awesome widgets that essentially resemble reminders on apple, if you added a tasks mode you could then likely offer simple task/list based widgets on ios. so that one could do this for top glance and habit trigger jump back into app