What I did:
Created few reminders. With specific due date, all day, no specific time.
What happened:
They appeared in the list on the right, for that specific day. But they are all over the place, between calendar events.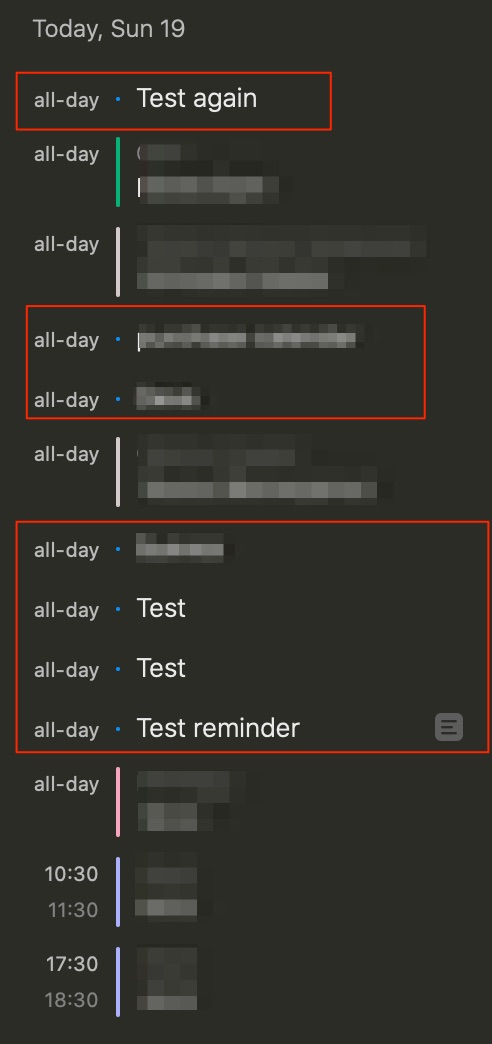 What I expected:
Placed in the end of the list for that specific day. Grouped all together. Sorted by name.
Things that might be helpful to know (Agenda version, OS and model, etc):
9.3.2 (118), macOS 10.15.3 (19D76)