Currently, I was surprised to find that Agenda is optimized for Chinese input. For example, typing 【【 will automatically change to [[ Really thanks to the developer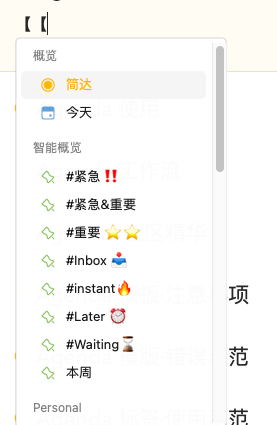 However, what troubles me at the moment is that in Chinese, typing \ is still troublesome.
In the Chinese keyboard, \ corresponds to 、, and developers are expected to optimize this, allowing Chinese users to automatically convert to \ when typing 、.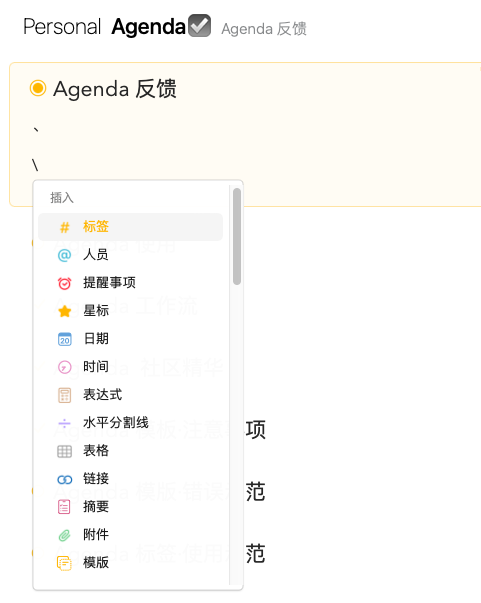 As shown in the figure, when I click on the keyboard position where
\
is located, the Chinese output is
、