What I did:
Agenda on iOS and Mac, using same iCloud account
What happened:
One project on Mac will not sync to iOS and other Mac
What I expected:
Well, syncing.

Things that might be helpful to know (Agenda version, OS and model, etc):
This one project seems to be a little internally "damaged".
That's why I think so: Selecting a note inside a project will show a small gear in the right lower corner which will show up some useful information when clicking on it.
The first entry in this menu shows the date of the last edit and the date when this particular note has been created.
Well, in the case of my un-syncable note this is not a date but a variable: "sectionList.uneditedMenuTitle"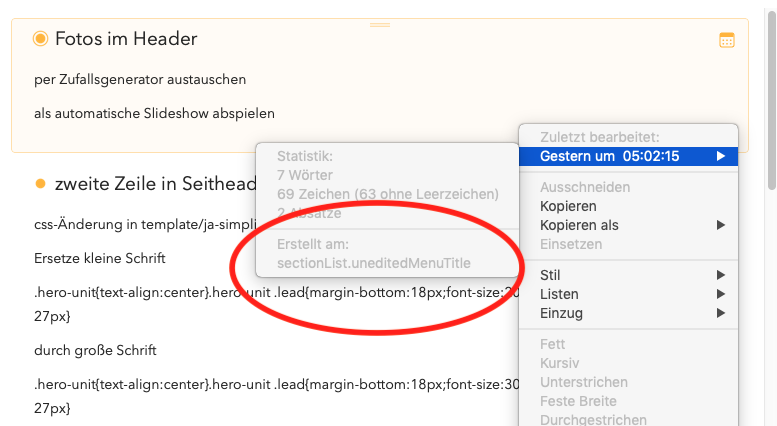 Same with the information which appears when option-clicking on the name of the project itself. "Created" shows an unknown date.
Every other notes in every other project are showing real dates and will sync fine.
Is there any way I can force a proper date to that specific note and project so that they will sync again?