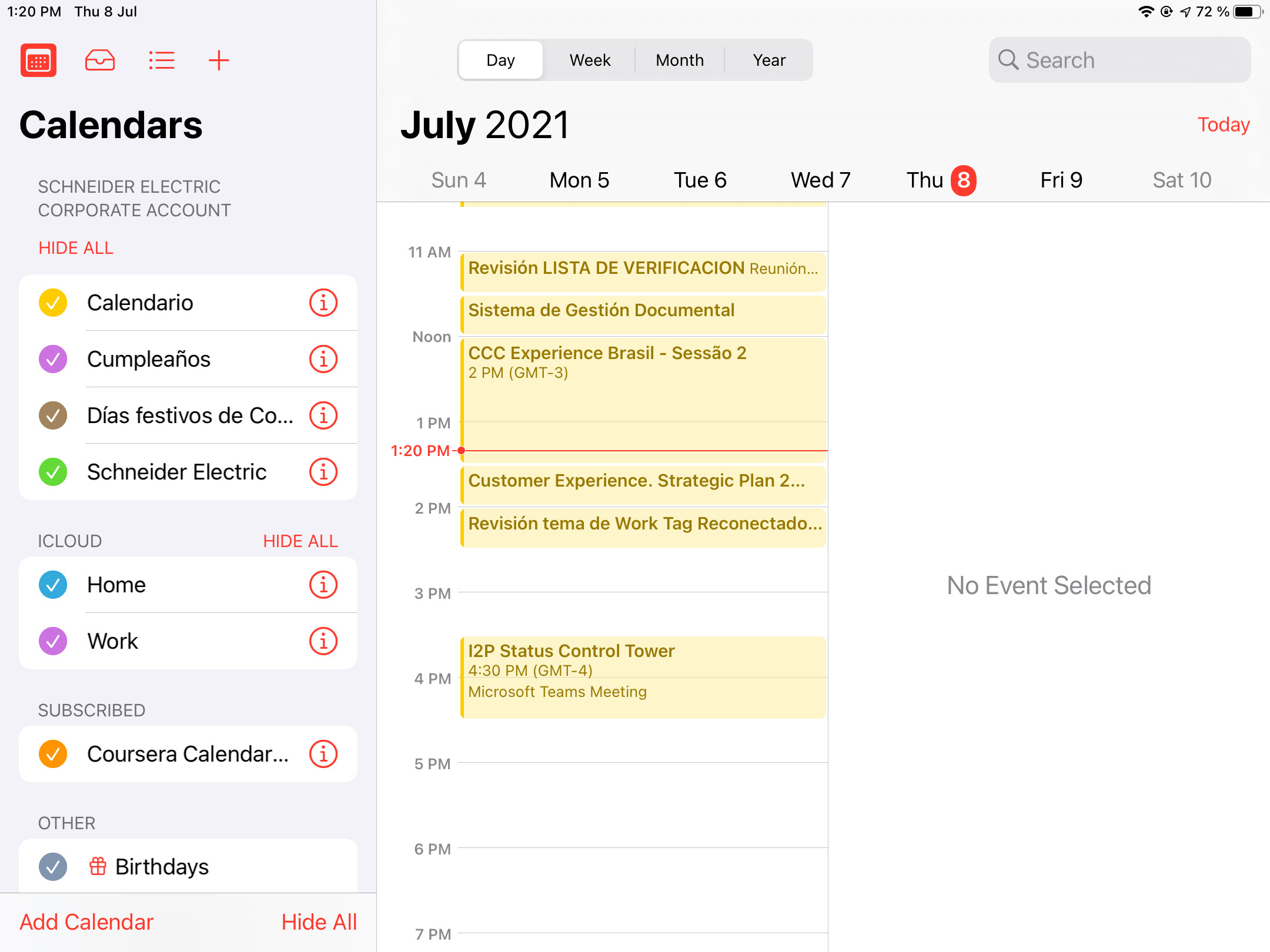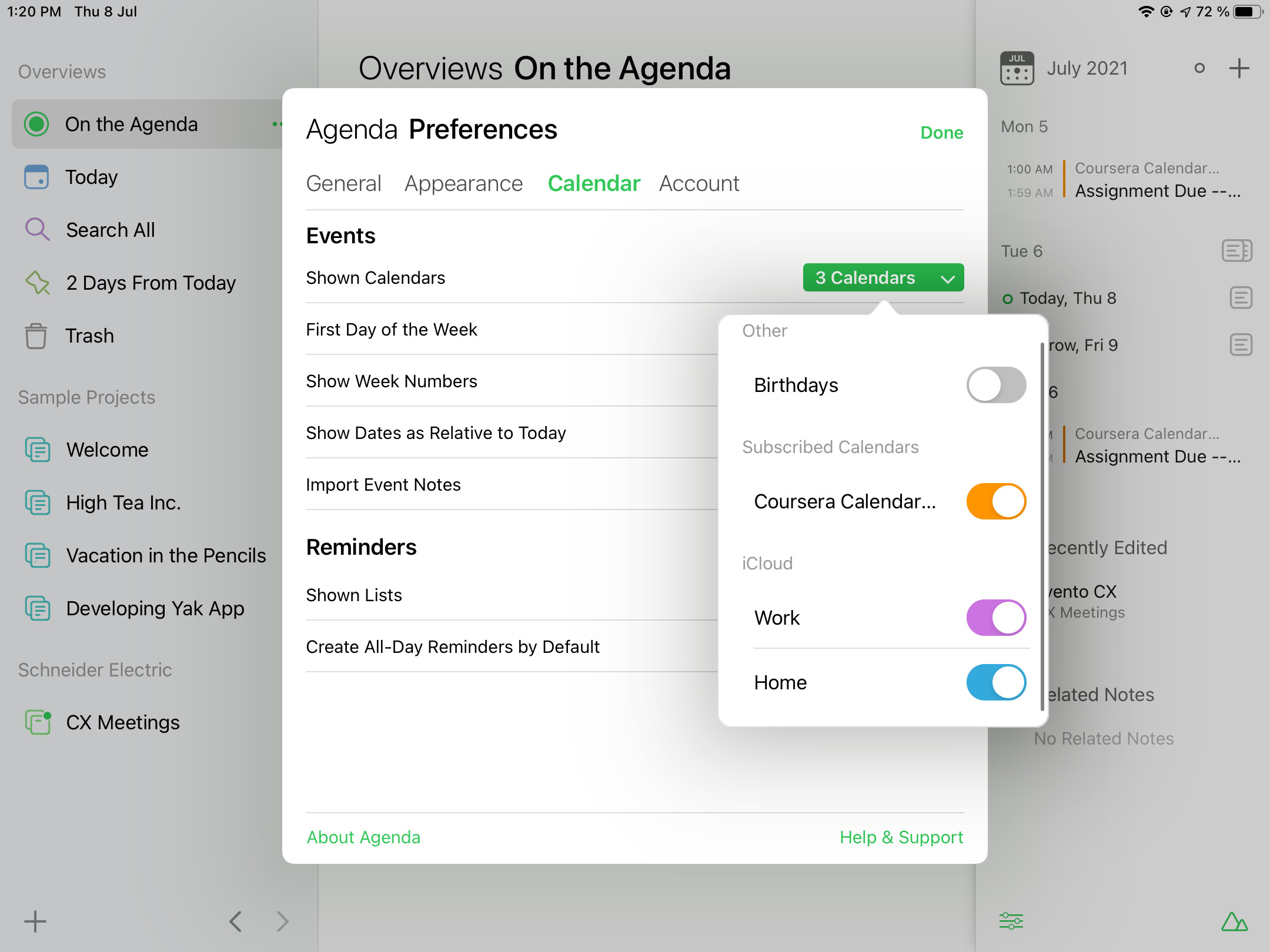 What I did: sync with calendar for iPad my outlook calendar for my work. The calendar is showing with out problem in calendar.
What happened: calendar from my work is doesn't appear in agenda app as an available calendar.
What I expected: that my events from that calendar appear in agenda app.
Things that might be helpful to know (Agenda version, OS and model, etc):
iPad 8 gen
iOS 14.6
App is up to date with premium access