There's a good chance that I am going to look like an idiot here. But, I'm confused about this: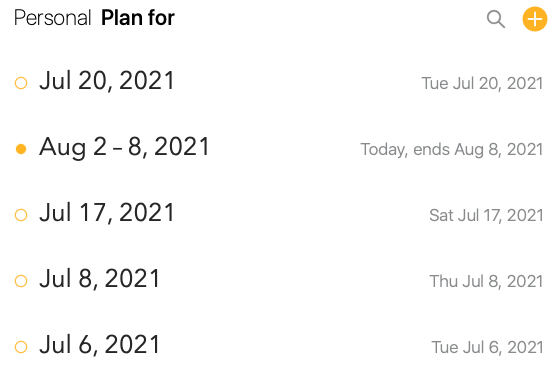 What I did: Left my computer alone for about a week. Came back, created the new note Aug 2-8, and after syncing completed that's what I found. I believe the July 20 note was created on a different computer, and hadn't been synced to my current computer until after I created Aug 2-8.
What happened: July 20 is above the August dates
What I expected: July 20 is between July 17 and Aug 2
Things that might be helpful to know (Agenda version, OS and model, etc):
    macOS 10.15.7
    Agenda 13.1.1

The out of order note appears that way on all my devices.
I have restarted Agenda multiple times. I've changed the sort order multiple times - when I have earliest date first, the July 20 note appears at the very bottom. I've also pinned and unpinned it.
I will say this: I am looking at the notes, and I am 95% certain that Jul 20 is out of order. But there's a 5% chance that I'm overlooking something ridiculously obvious.
edit: my "Today" overview was set to July 15. I changed it to today in hopes that it would fix it, but no luck. Also restarted, changed sort order, pin and unpin, etc.