What I did: Selected 'red' Reminder icon located at the very end of a Note. Tried to remove Icon using Delete from the pop-up screen. Error message appeared indicating something went wrong, contact Devs. Cancelled screen.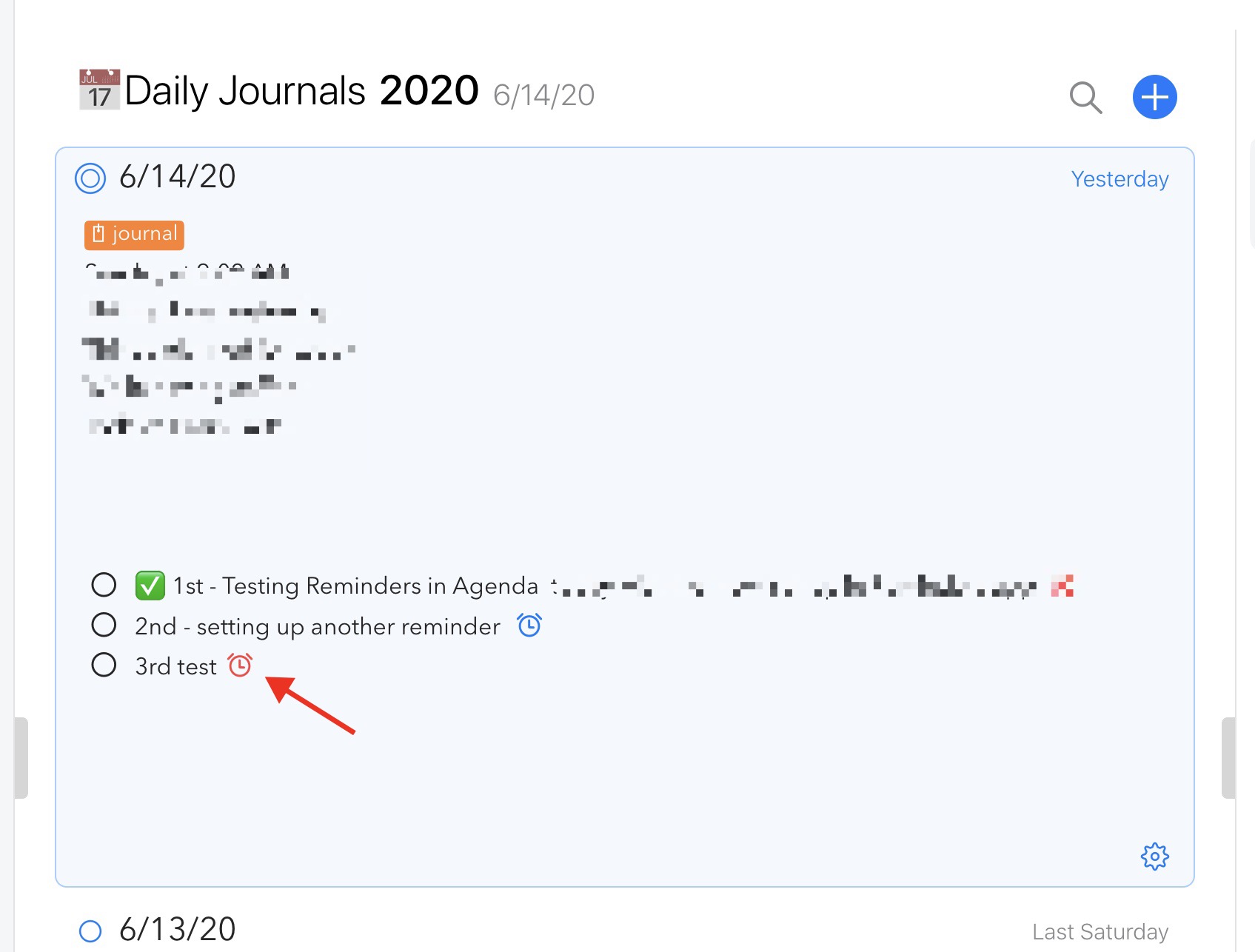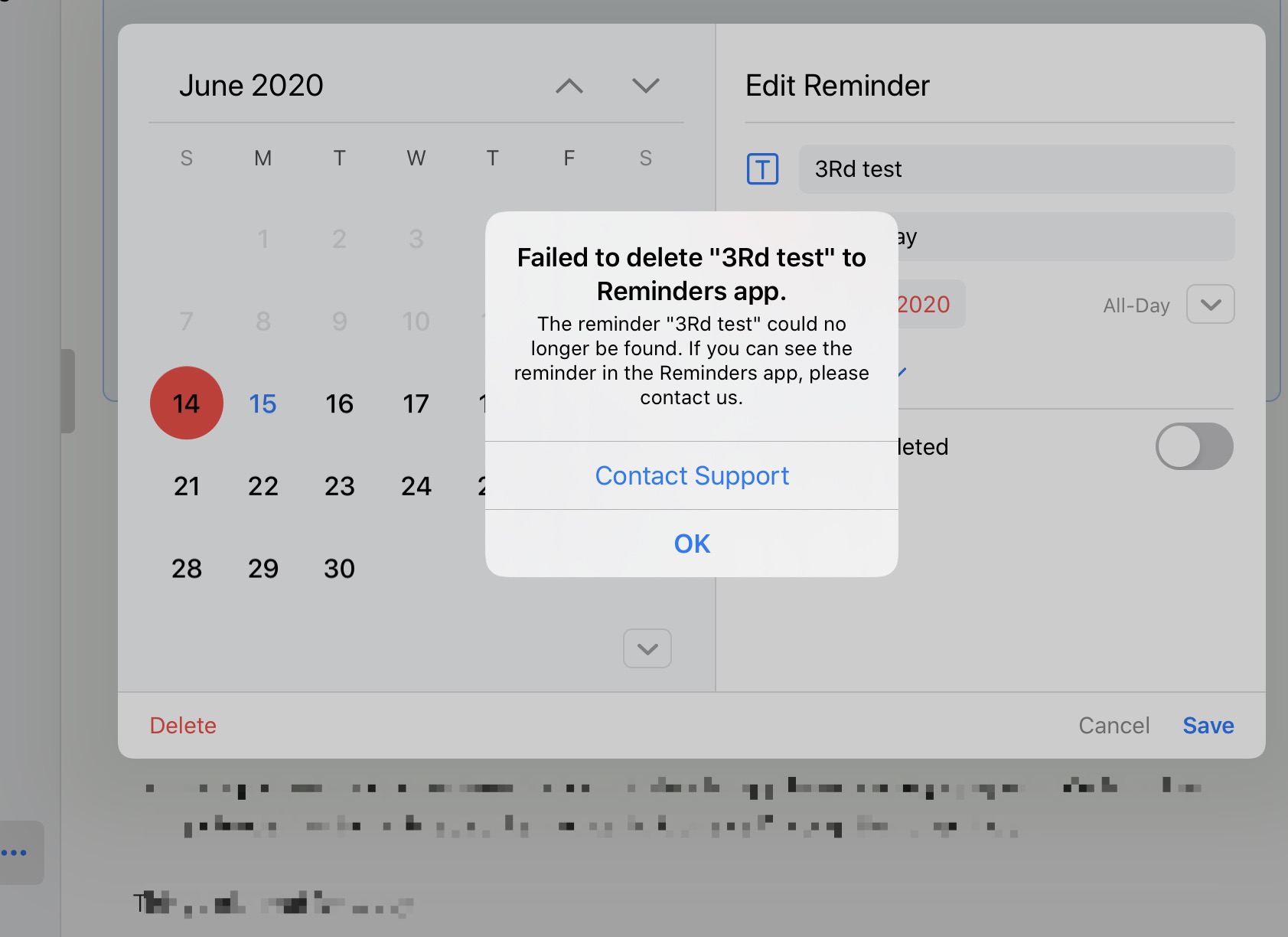 What happened: Cursor returned to Note with no ability to enter data. Needed to close out Agenda, restart app and cursor worked as normal.
What I expected: usual ability to continue writing within Note. Action is repeatable with same parameters and same result.
Something that may be relevant. The reminder may have been associated with a Reminders List that was delete while trying to restructure Reminders app.
Things that might be helpful to know (Agenda version, OS and model, etc):
Agenda 10.3, iPadOS 13.5, iPad Pro 2018 12.9"