Not sure how but it's only happening for this one person. I have made sure that references to this person in lowercase does not exist anywhere in my notes. (Side note, doing this was very tedious. It would be great if we have case sensitive search)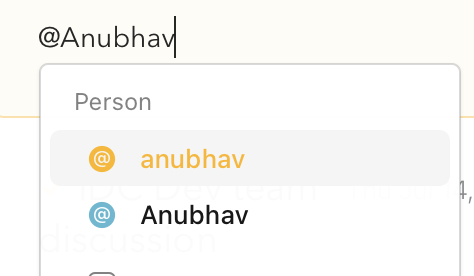 I have tried:
Signing out and signing back in to Agenda
Restarting the app
Deleting and reinstalling the app
This happens to the app on Mac, iPad, iPhone. All are running latest stable version of OS, and latest Agenda version.