I think tag searches are based on frame (which I wish wasn't there) and the hash symbol. If not…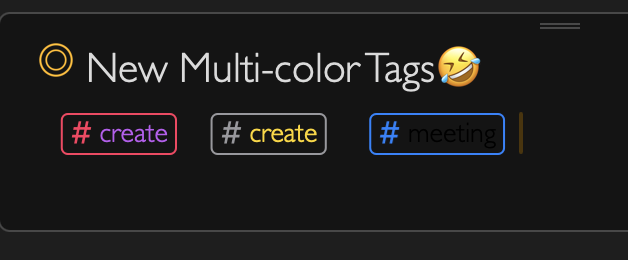 I'm not understanding exactly what you have done there. Can you explain the point you are making? Is there some text in the blue one?
I was playing around and discovered that the text and frame colors could be changed separately. I was curious if that was meant to be possible and if/how it would affect searching. It's not something people would do for real.
Ah, so you chose a color for the tag, and then a color for the text? Indeed, I would expect the tag color to override that. Seems a bug.