What I did: Created a note and attached 13 images of about 3 - 4 MB each. On discovering how slow this made the note I deleted them and replaced them with reduced sized images of about 350 KB each. I did this a few times until I got the file size right. The text is about three paras.
What happened: The file size of the note is much larger than the about 5 MB worth of images. Please the attached screen shot.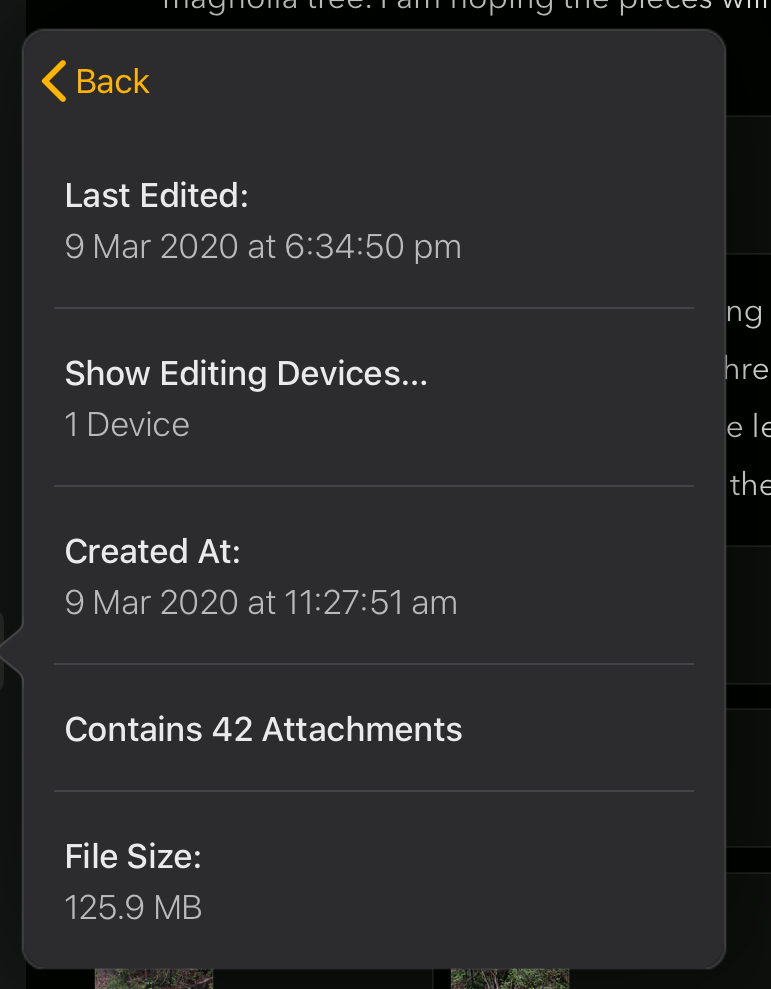 What I expected: I assumed that when I deleted the images the overall file size would reduce. The file size issue is important because Agenda notes slow down a lot when the file size increases significantly.
Things that might be helpful to know (Agenda version, OS and model, etc):
    iOS 12 - iPad Air 2 - latest version of Agenda