I've seen a few threads in here about bullet customization, and the common response is that it doesn't warrant the complexity. I'd like to argue that bullets are among the most commonly used element in most meeting notes, and their scannability and visibility is of crucial importance to the UI of any text app. Many Agenda users also love Bear, which uses an accent color for bullets — and defaults to a bullet character. This makes them significantly easier to read and identify. And it also makes them more accessible, since they can be identified by their contrast and a thicker shape.
Here's a comparison of Bear vs. Agenda bullets: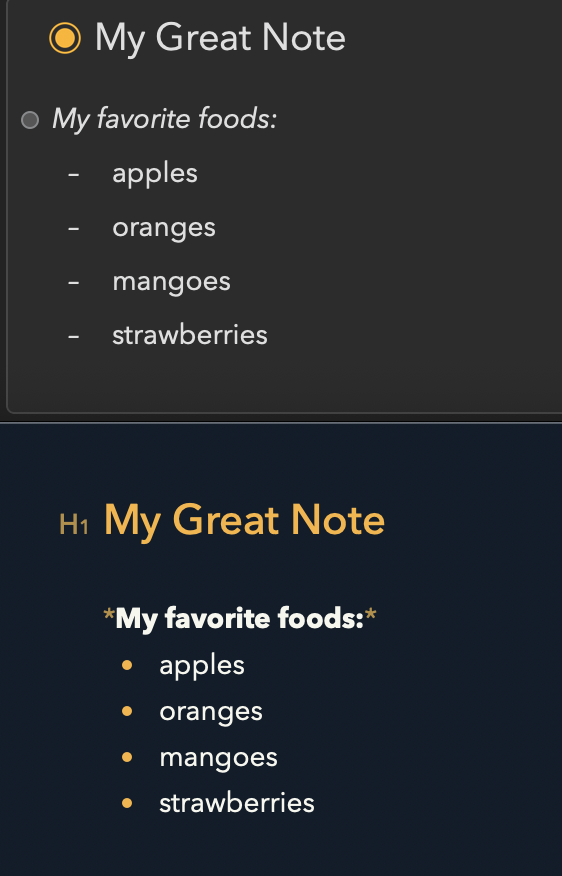 Will you re-consider your point of view on this?