TLDR: for those of you using google calendars with Agenda, how do you make sure it syncs quickly?
---
On MacOS, you can configure google calendars to sync every minute:

There is no such option on iPad: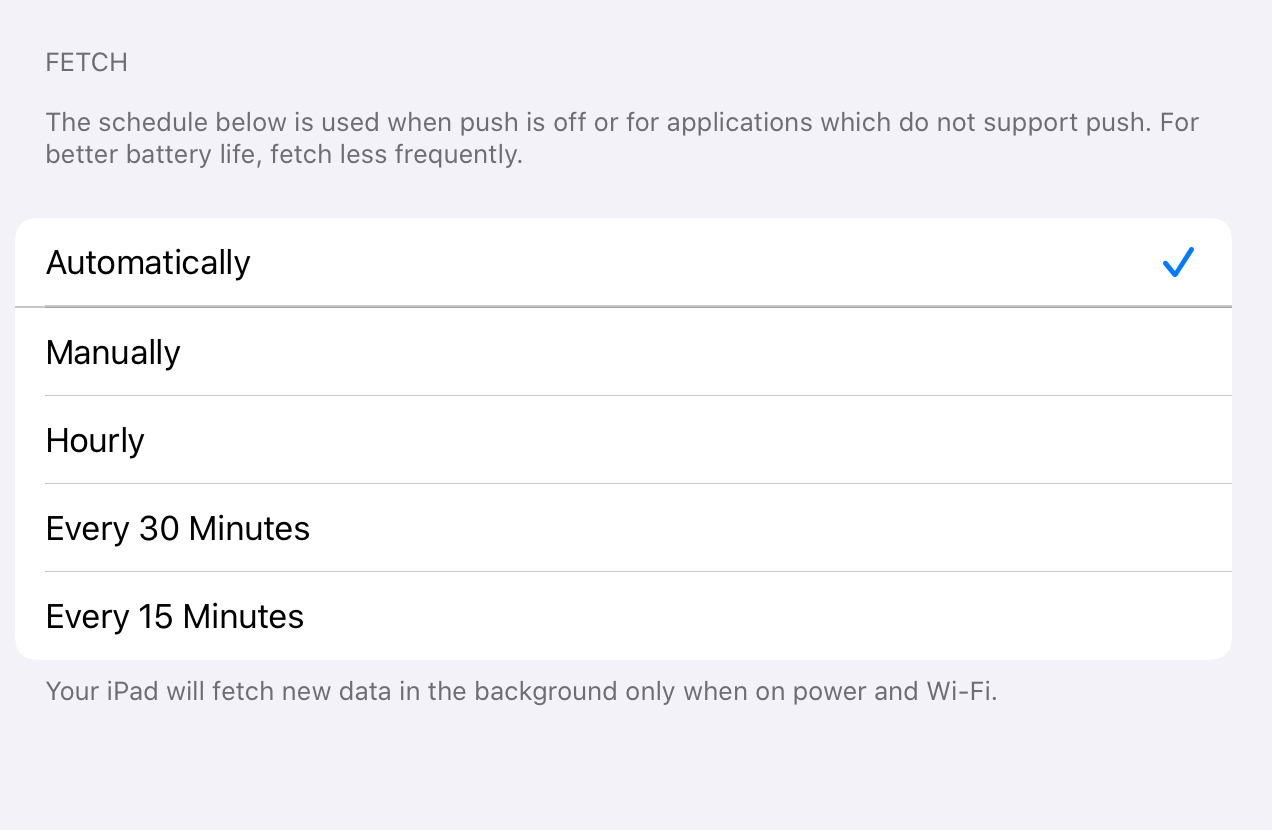 So if I add an event on MacOS and want it to show up on iPad, I have to wait for it… well I don't know for how long. It's not particularly fast.
My solution for this is to switch to Calendar and manually refresh. But I don't use Calendar, I use Fantastical, and that uses its own sync mechanism which I don't fully understand. I'd prefer not to have to switch to a different app so I can trust the event information that Agenda is showing me, but so far that's the best I can do.
So I am wondering what's the best way to ensure that google events sync quickly to my iPad.