What I did:
File > Export > Markdown (or any type)
Select a location on your drive
Choose 'Select Category'
Choose 'Each Note in a Single File'
Click 'Save'
What happened:
It appears that the export is attempting, but then you get the message.
"You don't have permission to save the file "CHECKLISTS" in the folder "CHECKLISTS".
To view or change permissions, select the item in the Finder and choose File > Get Info."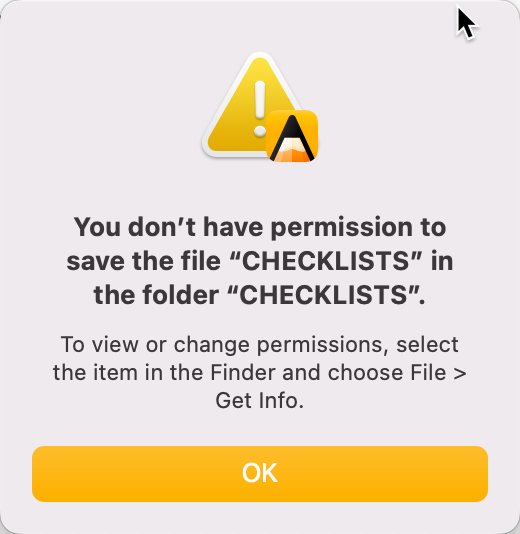 What I expected:
I expected a folder to be created and the exported files added to the folder.
Things that might be helpful to know (Agenda version, OS and model, etc):
Agenda 14.1.1
macOS Monterey 12.5
MacBook Pro 16 inch (2019), 1 TB, 16 GB
I just formatted the hard drive and reinstalled macOS Monterey.
Thanks for your help!
Terry