It would be useful to have a formatting toolbar or pallet to more quickly style notes.
Cheers,
Ama
Thanks for the feedback.
Note that you can use markdown formatting, which can be very fast. So entering *hi there* should make it italic.
im not sure if im going to remember all the formatting markdown codes, would also like the option to have a formatting toolbar
For now the equivalent of the formatting toolbar is (aside from the Format menu) the formatting popover you can show by clicking the circle in the gutter: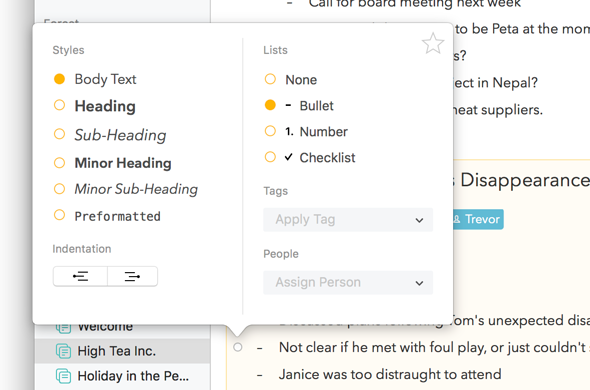 doesn't helps much. I need a toolbar. please. I see some space at the top, please fit it. thx.
I'm afraid it's unlikely we'll add a toolbar on the mac as it stands, sorry.