Say I have a note with an outline, and I want to include an image between bullet points 1 and 2. I create an empty line: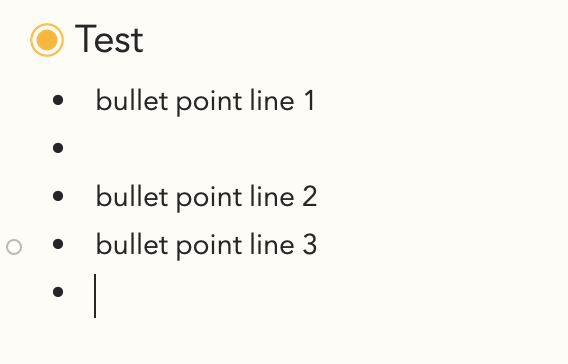 and drag-n-drop an image on the empty line: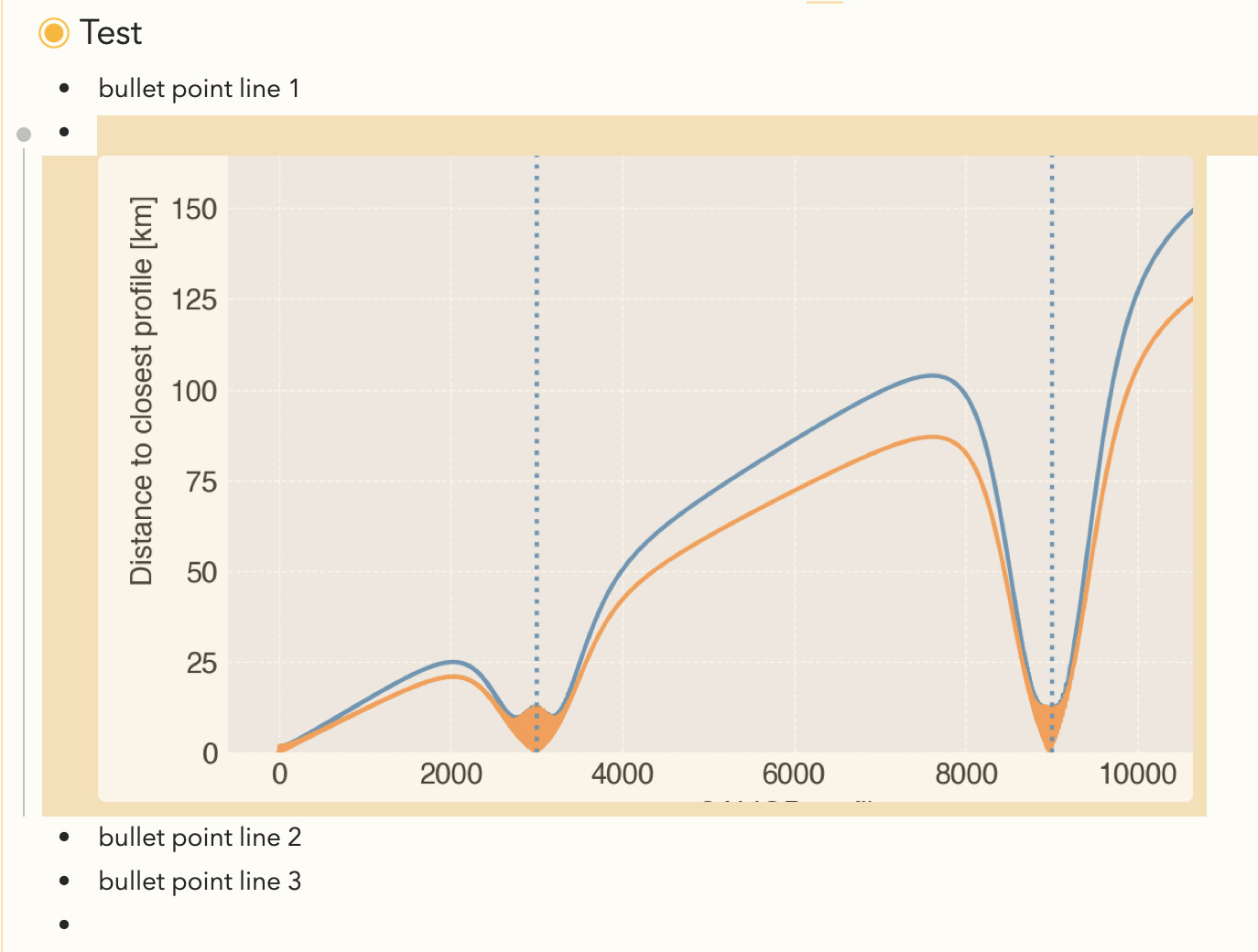 Note that the second bullet point now contains an empty line and an image. Say I want to get rid of the empty line. If I put the cursor to the left of the image like so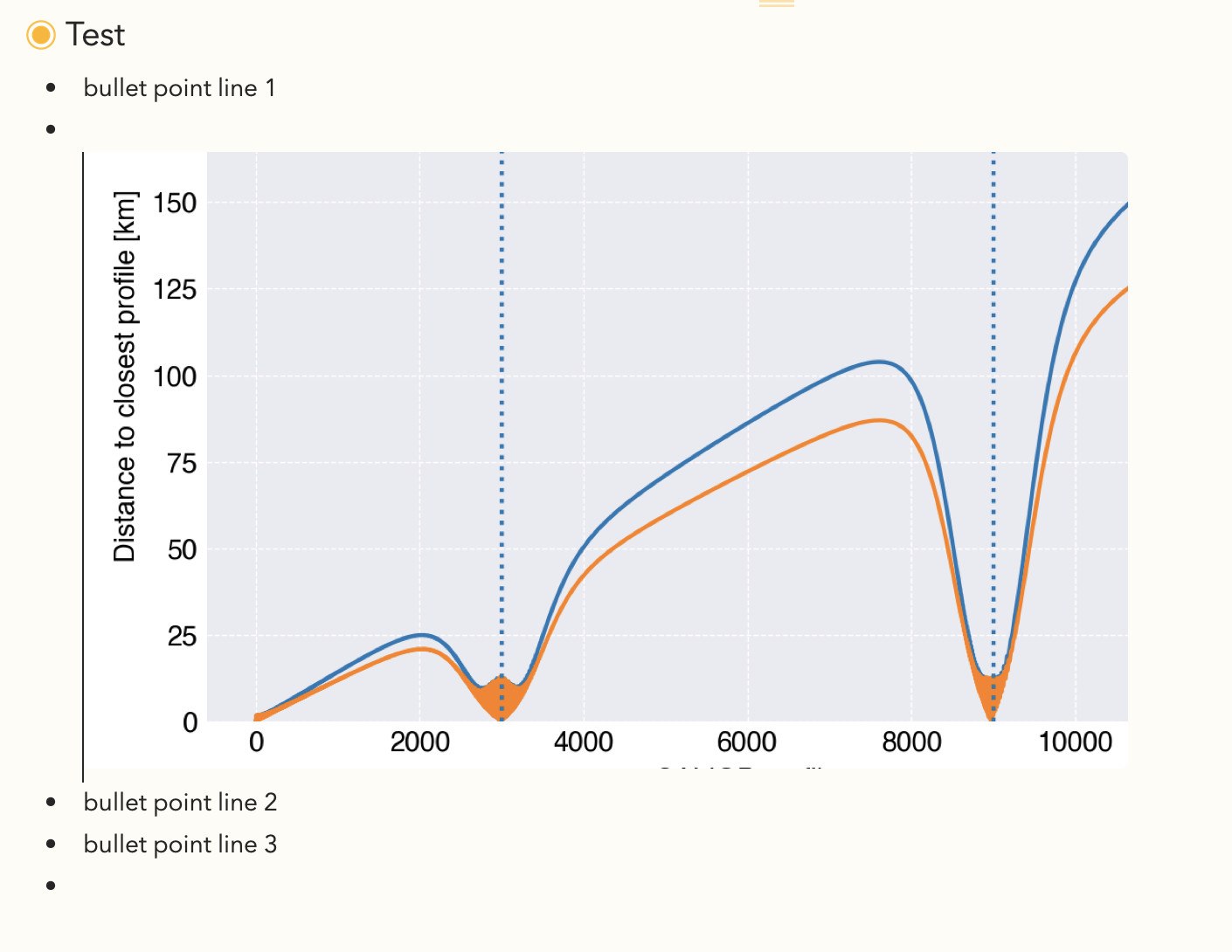 and hit backspace, the combo (empty line + image) gets removed.
Actually, it seems like images within outlines will always be preceded by an empty line. It seems I cannot create a bullet item that contains only an image. Is that on purpose, or is there some way to get rid of the empty line that I'm not aware of?