What I did: click on a persons icon to bring up their profile summary.
What happened: the new window is too big for my phone screen.
What I expected: to see the contents of the new window in its entirety.
Things that might be helpful to know (Agenda version, OS and model, etc): Version 2.1.3, Apple iPhone 6s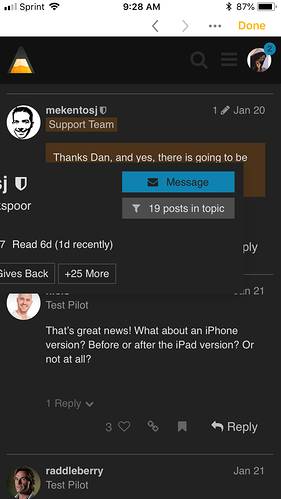 Not sure if this was already addressed, but I couldn't find the topic.