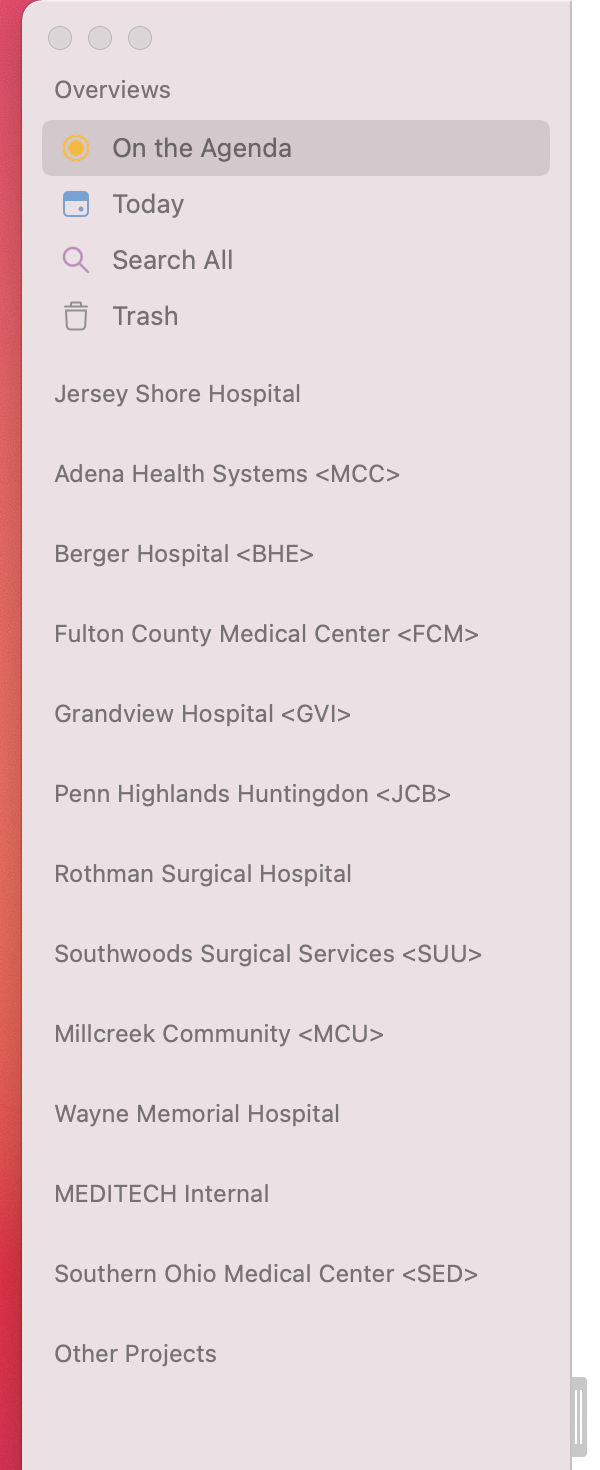 What I did: I am assuming the when I create a new category it will place it on the list alphabetically?
What happened: There doesn't seem to be any rhyme or reason to how it added to the list. I see some categories get sorts alphabetical and other times it just will throw is anywhere on the list.
What I expected: Should be listed Alphabetical or even better would be to be able to move categories where I want them.
Things that might be helpful to know (Agenda version, OS and model, etc): Agenda v11 (147) Mac OS beta 7, MacBook Pro.