I wanted to insert into an Evernote note a link to an Agenda note.
So I copied the link to the Agenda note using the cog wheel menu, then pasted the link into an Evernote window. Only the title of the Agenda note was pasted, without link.
I next tried to add the link to that pasted text manually, but Evernote refused my agenda:// link (see screenshot).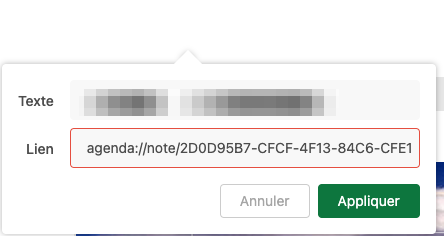 I'm guessing this has more to do with Evernote than with Agenda, and there's not much you can do to make this work. But I figured it might be useful to let you know about it. I'll try to report the problem to Evernote.