General keyboard navigation between notes and projects have been requested elsewhere. I'd like to focus on the date picker here.
Once you press ⇧⌘D for Change Date..., the keyboard does absolutely nothing. This is a shame since this view let's you choose both a date (or date range) and an event, optionally.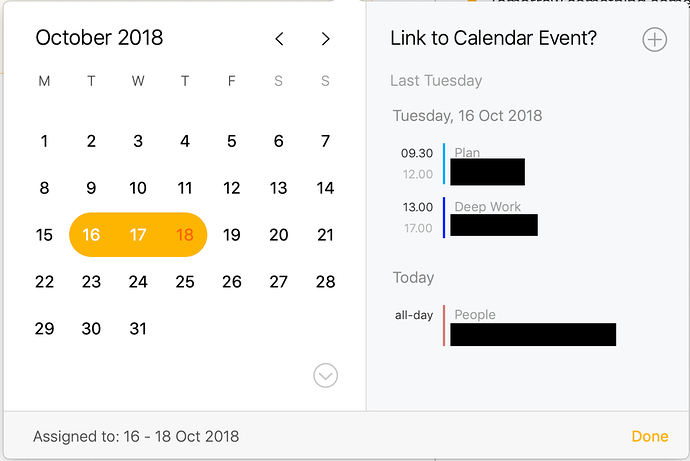 Screenshot 2018-10-18 at 21.12.40.png
I'd love to see something like this:
An actual text field where you can write "oct 8" or "oct 2-8" and it will interprate it and assign correct dates. Similar to Things or OmniFocus.

Since the first suggestion may be a while to do, just enable the arrow keys to change between the dates which would be better than nothing.

Also arrows keys up/down to select event to assign on the right. Tab to change between date-picker and event-picker.