Hi, Agenda dev,
I was inserting a small image containing a math equation term, which is clipped from one of my PDF papers. The image is small enough to be contained in a single line. But when i pasted in Agenda, it invokes two linebreaks, breaking the single line into three lines. I was hoping the words "the probability" and "is more feasible" are put in the same line along with the image.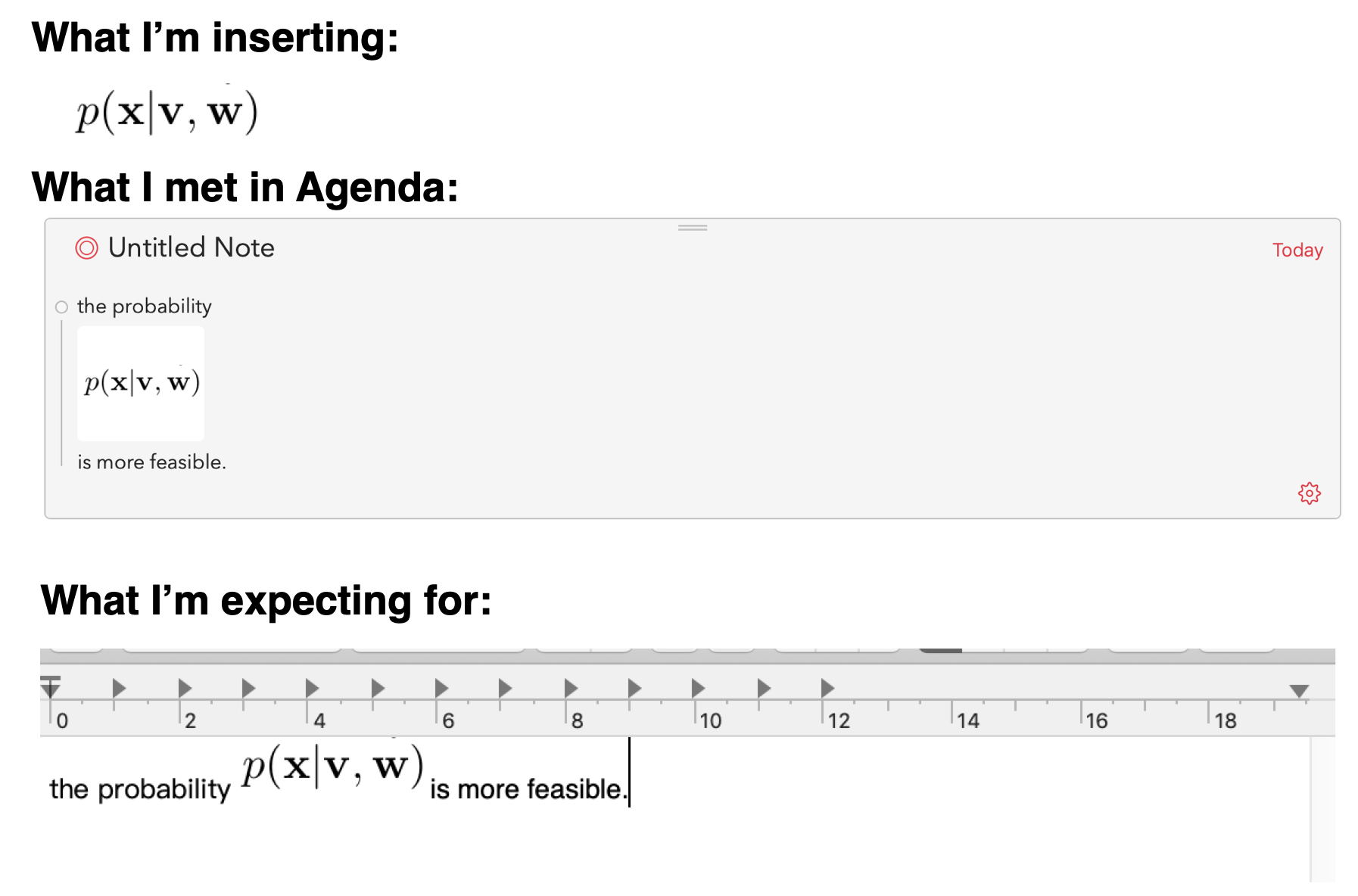 Moreover, the inline image inside Agenda has extra white spacing over and below the actual image. This is strange, as if Agenda is assuming a minimum image height. If so, can I alter it?
P.S. The regulation where new users can only insert one image per post is VERY DISAPPOINTING.
My OS: macOS Mojave 10.14.4.
My Agenda version: 7.0(91).
Please help!
NiwTR