What I did:
Not really 100% sure. I was scrolling through a collection of notes, and got the crash.
What happened:
I attempted to restart. The Agenda Icon in the Dock bounced but I never got a window. The Dock and activity monitor say "Not responding"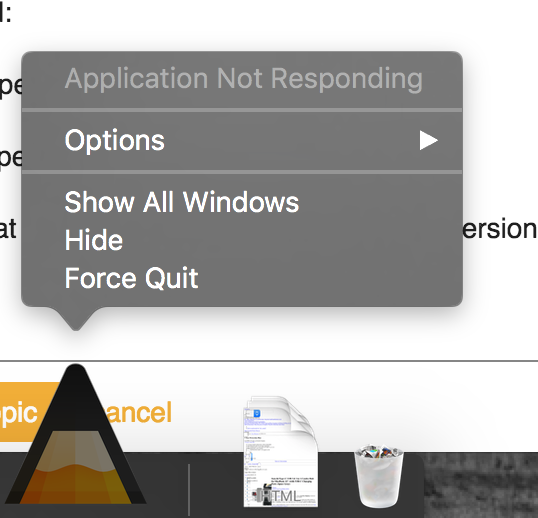 What I expected:
For Agenda to launch, optionally with the bug reporter window.
THis is concerning that the work I've put into Agenda is not accessible.
Things that might be helpful to know (Agenda version, OS and model, etc):
1.3 beta, mac 10.12.6