I'm actually a handwriting user for all my text apps on iPhone and iPad, Agenda included.
Take a look here, regardless…
https://overcast.fm/+B7NBuC_sk
… in order appreciate the last of the show note links, where it is considered that Agenda has awesome keyboard support.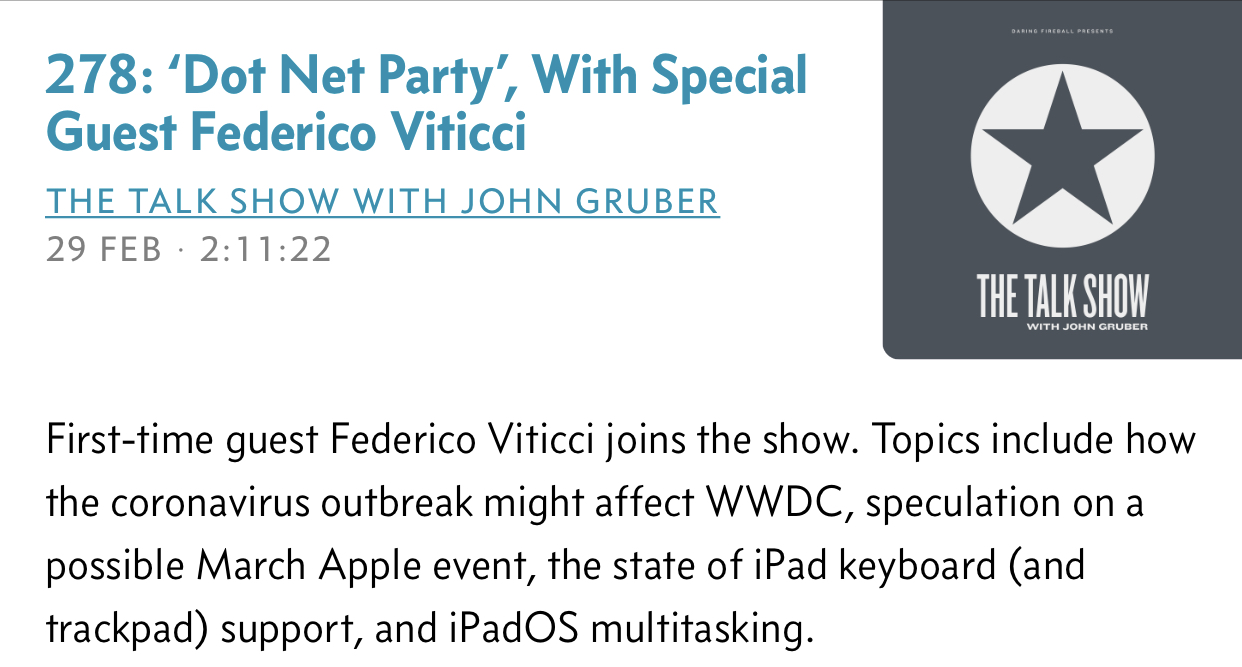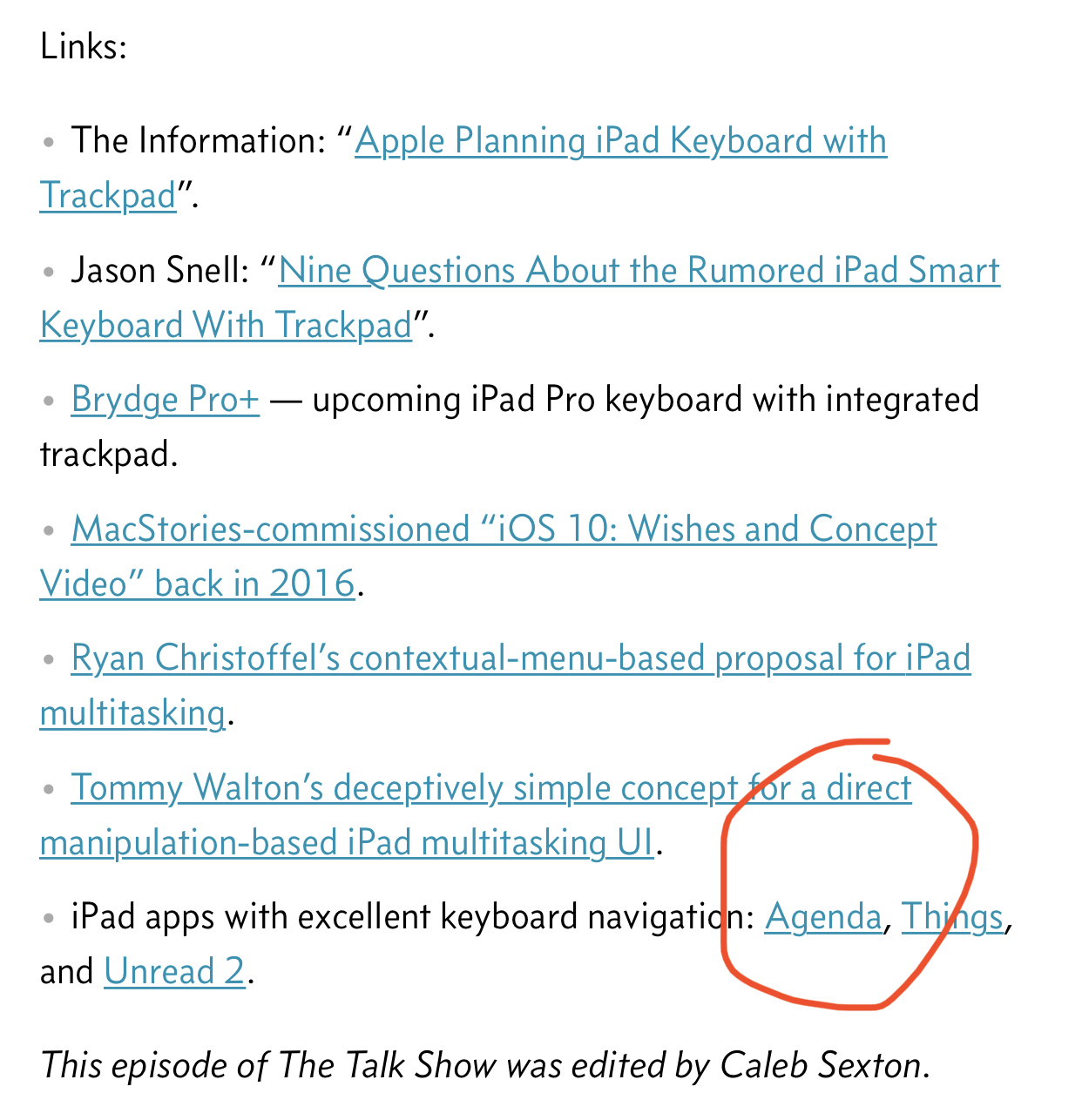 Go download, listen and send Gruber a huge FINALLY on Twitter for having Ticci.
Enjoy your weekend,
Antonio