What I did: Tried to export a project or a note in HTML format. Premium Features are enabled.
What happened: The File/Export-Menu doesn't show the HTML-option, see this screen shot: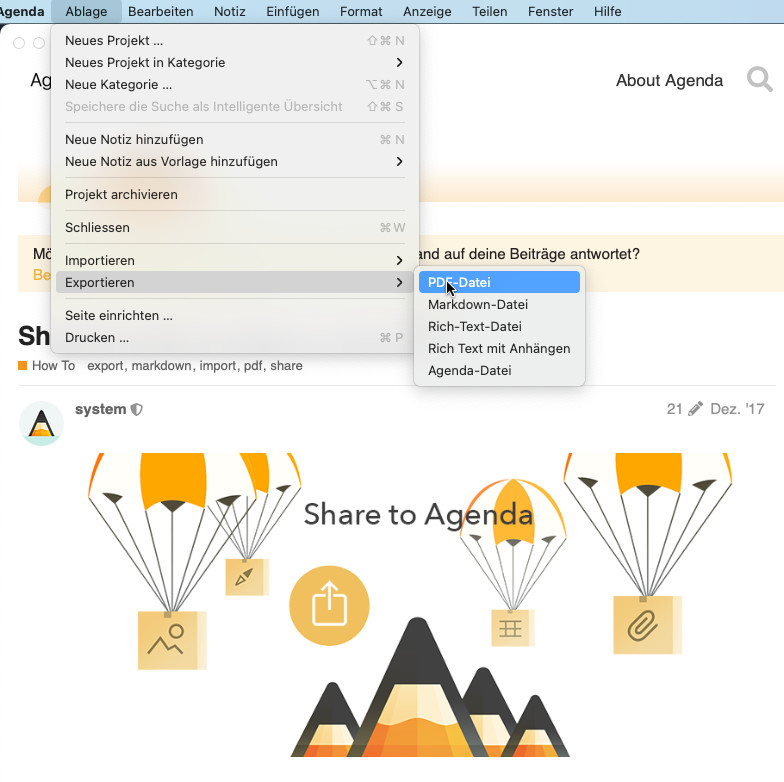 What I expected: To be able to export projects/notes in HTML-format as described in in the How To section of community forum.
Things that might be helpful to know (Agenda version, OS and model, etc):
macOS Big Sur, Vers. 11.1
Agenda Vers. 12.0 (171)