What I did:
I tried syncing the notes across my Mac and iPhone.
What happened:
First the app crashed and then I reinstalled it. Now, it is not allowing the Dropbox sync.
The error screenshot is attached.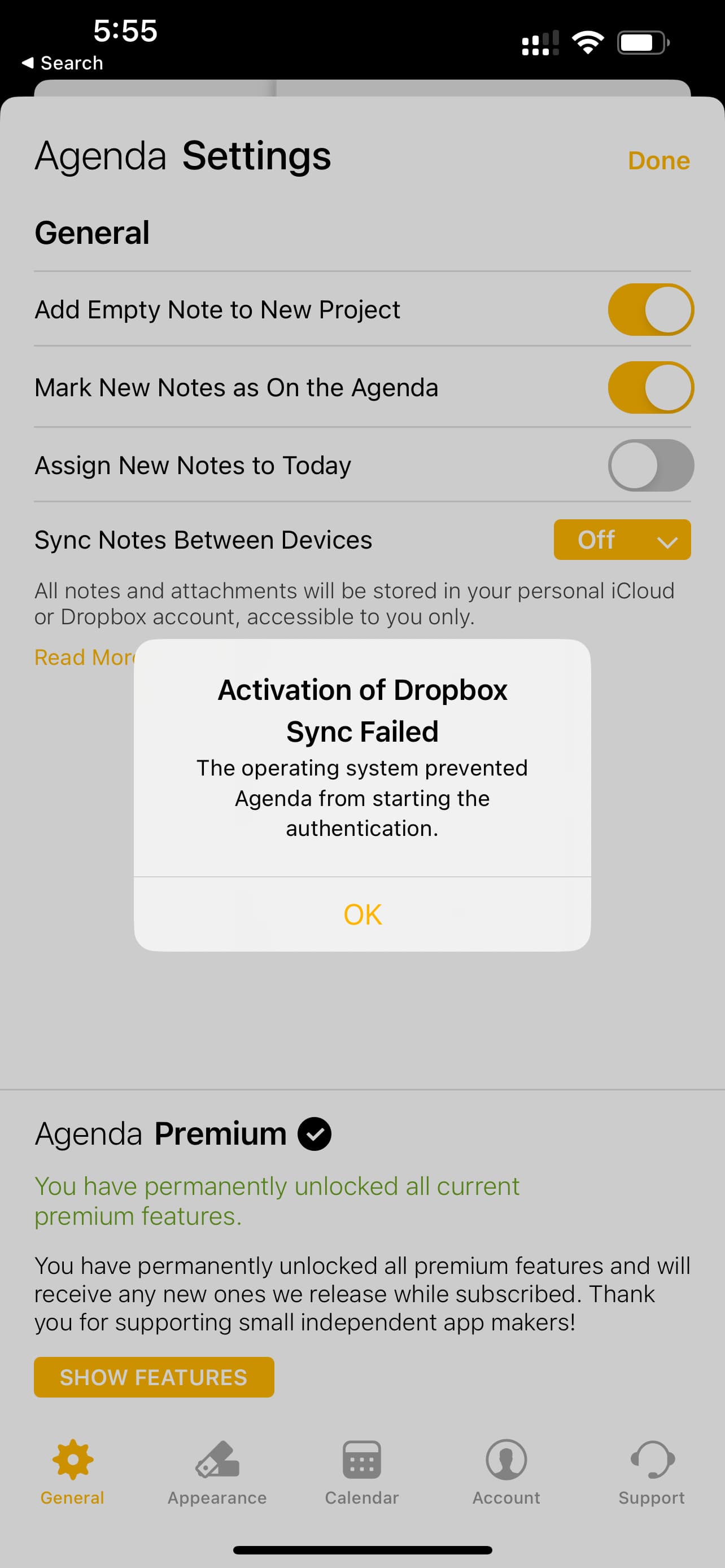 What I expected:
I expected the sync issue to resolve after reinstalling the app.
Things that might be helpful to know (Agenda version, OS and model, etc):
Agenda version: 17.0 (iOS)
Build: 269
Device type: iPhone
Device size: 428 x 926 (

@3x

)
iOS version: Version 16.3.1 (Build 20D67)
Language: en (system: en, region: us, calendar: gregorian)