I'd really love to see two related features:
Sort actions
Custom actions
1: Currently the actions (tapping on the circle left of the title) are very static and I often need to show more actions to get the desired action. For others the default order might just be perfect. It would be nice to be able to adjust the order how I need it.
2: I use GoodLinks as my Read-It-Later app and it supports creating custom Actions (opening urls with placeholders for content - see attached image). I think this would be a nice addition to Agenda as well.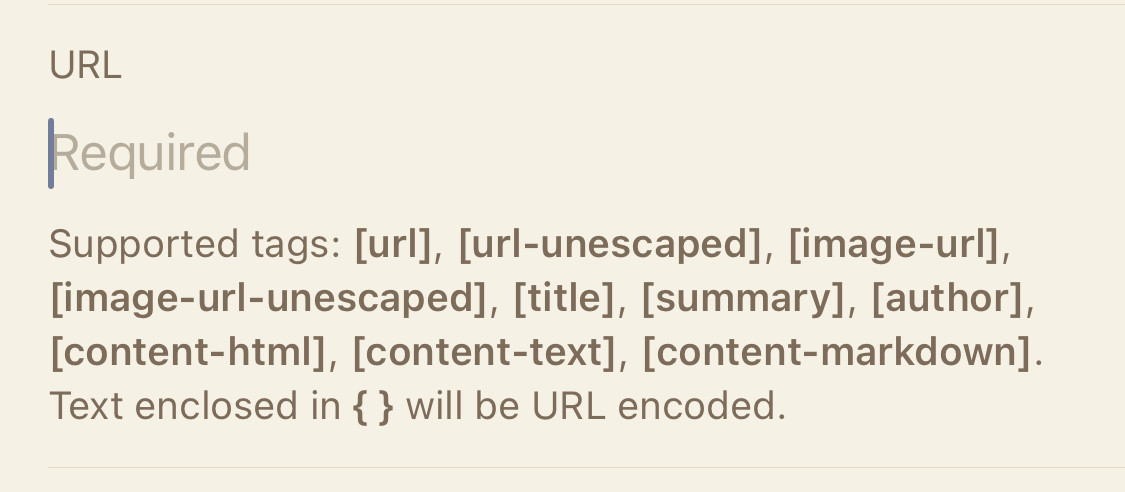 With 2. added sorting the actions would be even more useful.