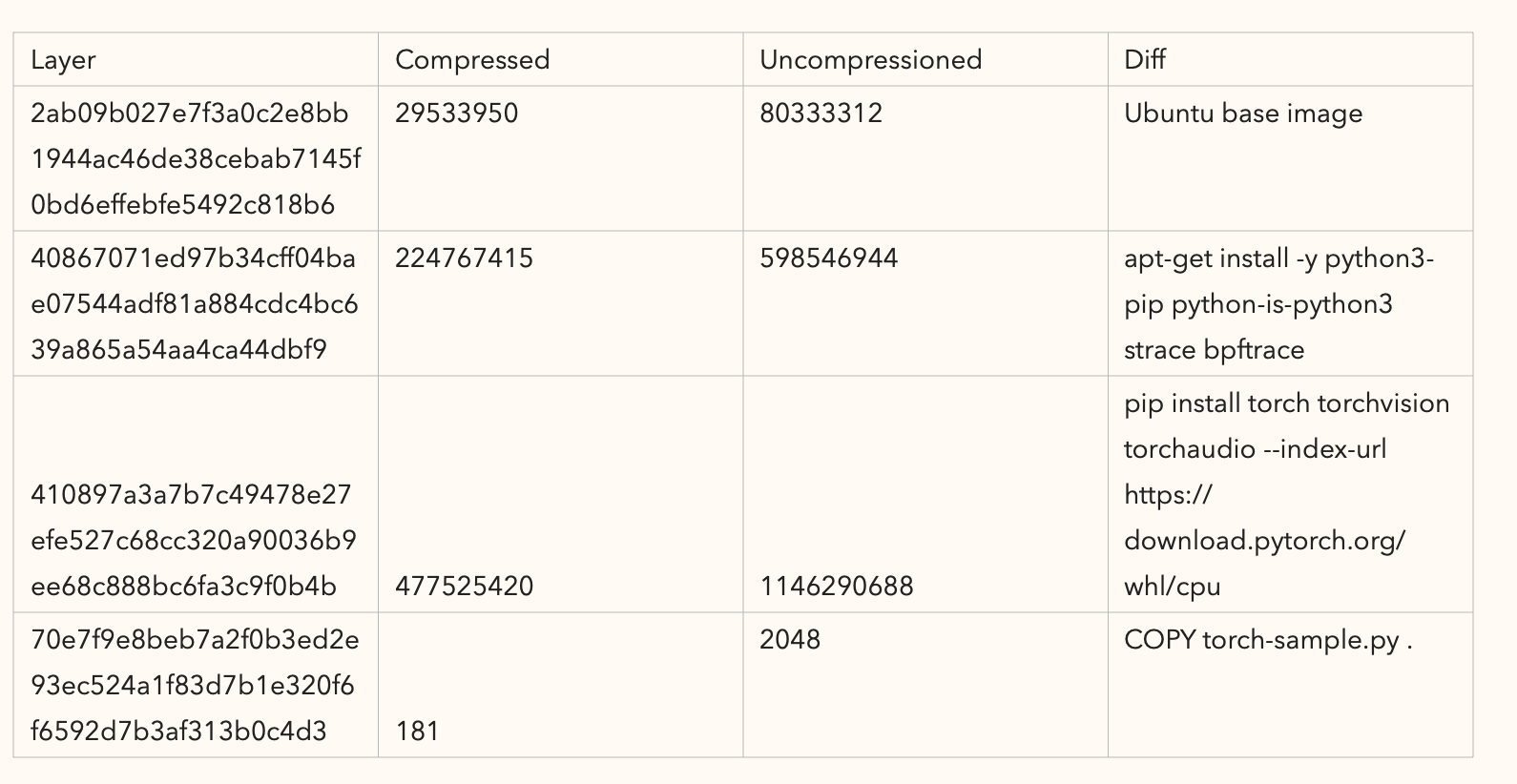 I'm seeing this in my table. Some numbers are aligned top while others are at the boom. I didn't do anything special here.
I can't export the tables in any formats it seems (tried RTF, HTML, and Markdown). Here's the plain text view:
Layer

Compressed

Uncompressioned

Diff

2ab09b027e7f3a0c2e8bb1944ac46de38cebab7145f0bd6effebfe5492c818b6

29533950

80333312

Ubuntu base image

40867071ed97b34cff04bae07544adf81a884cdc4bc639a865a54aa4ca44dbf9

224767415

598546944

apt-get install -y python3-pip python-is-python3 strace bpftrace

410897a3a7b7c49478e27efe527c68cc320a90036b9ee68c888bc6fa3c9f0b4b

477525420

1146290688

pip install torch torchvision torchaudio --index-url https://download.pytorch.org/whl/cpu

70e7f9e8beb7a2f0b3ed2e93ec524a1f83d7b1e320f6f6592d7b3af313b0c4d3

181

2048

COPY torch-sample.py .