Guys- couple of issues -
In the 1st, when I select the 'saved' Reminder in the side bar to edit by using 'Show in Reminders, nothing happens. Is it supposed to open Reminders app (in order to edit)?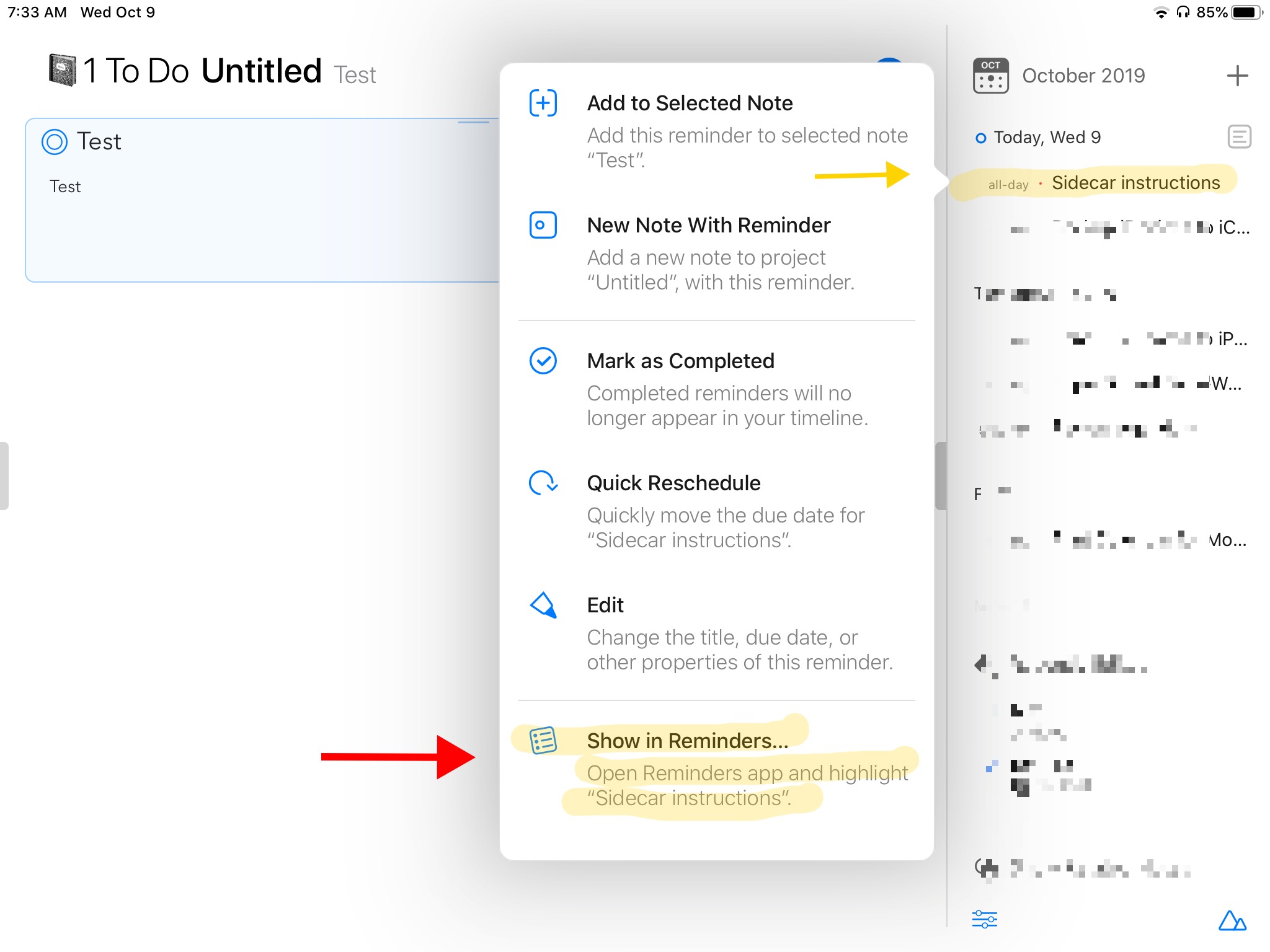 !
And 2nd, if I select the Reminder symbol in the IN the Note, should that also open the reminder in the Reminders app? If so, it does not.