Hello,
I use Agenda on iPad pro. When typing there's a bit of a barrier to changet he formatting.
When making a list I have to choose the bullets icon from the formatting list andthen choose the list type I want. It takes two taps to change it to a list, then when I want a header or title I need to click back and choose the H1 formatting then choose the heading I want.
I noticed that with Apple notes (Although I am aware they have fewer options) that they made it a bit easier by showing all the formatting options in one window.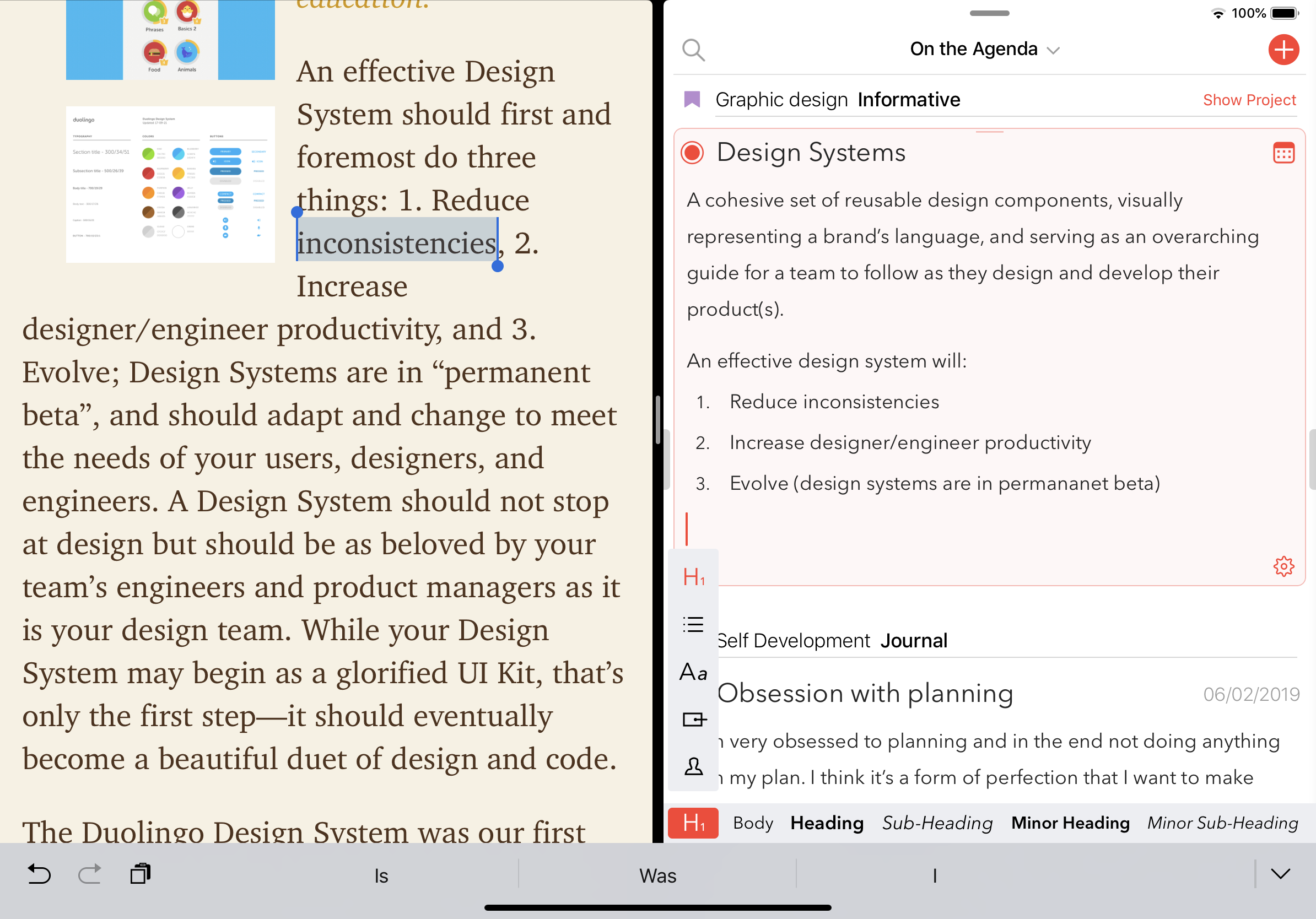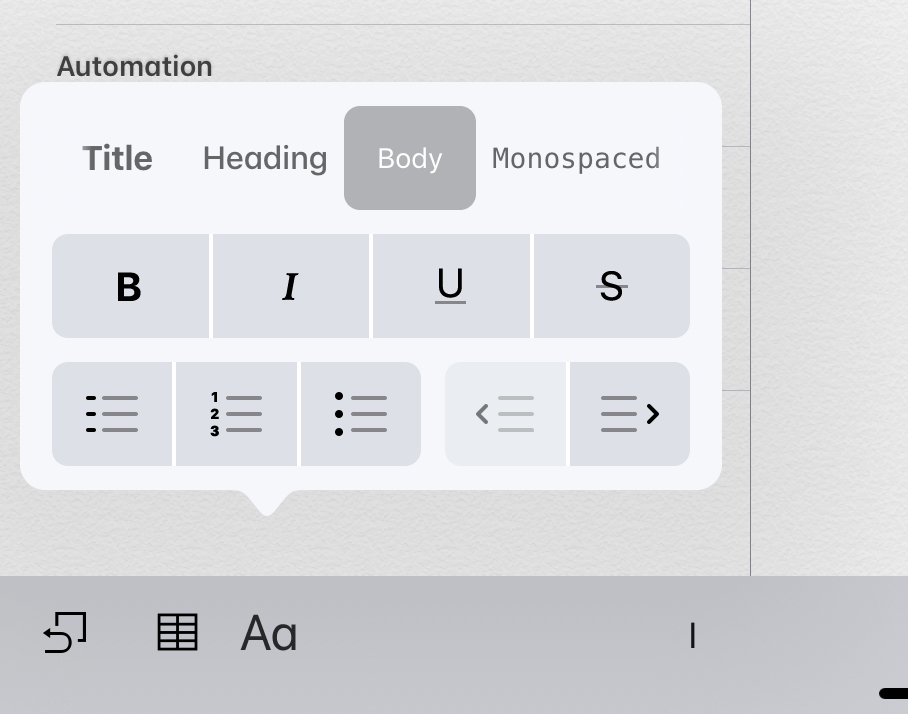 Thanks a lot for your efforts