Please read these instructions on how to join the beta program if you'd like to get early access.
New
Added support for macOS 10.14 Mojave
Dark mode for macOS 10.13 and macOS 10.14
Graphite mode
Added preference for appearance
Improved
More efficient importing from Apple Notes
Sync when going to sleep to keep cloud data fresh
A large number of smaller user interface improvements and tweaks.
Fixed
When entering links with markdown, sometimes the URL scheme could be lost. This has been fixed
Resolved an issue where project titles could end up overlapping the notes.
Fixed rare issue where paragraphs could end up out of order
The H2 and H3 touchbar buttons were swapped. Now they are correct.
Various stability improvements.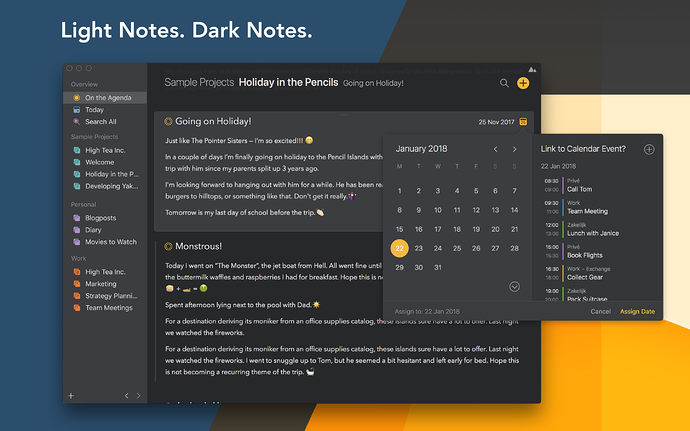 Agenda for Mac now supports the Mojave dark mode and your choice of system accent color.