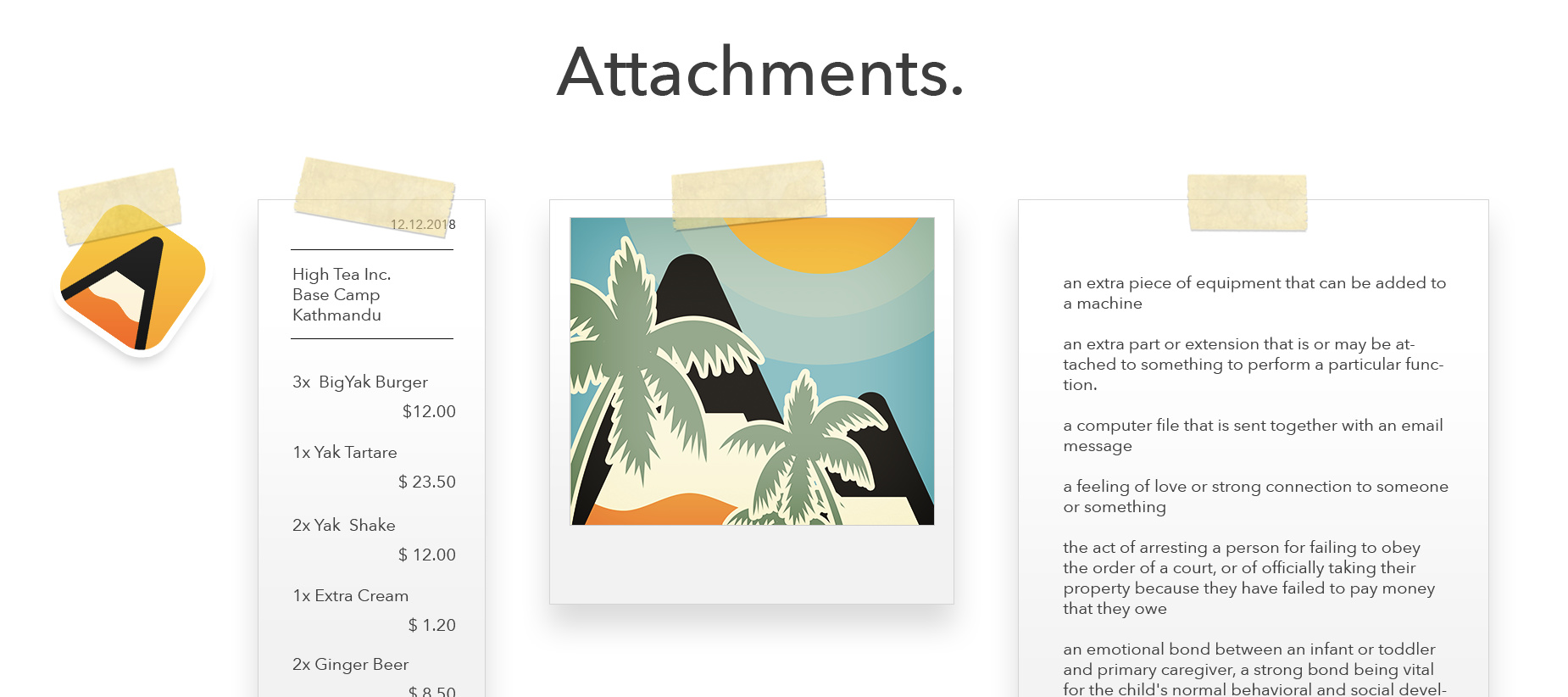 Attaching Files and Images on macOS
Agenda is not just for text. You can also attach files and images to your notes, or take photos and video to include. Be aware that files tend to take up much more space than text, and will take longer to sync to other devices.
To attach a file or image to a note on macOS, make sure the note is selected first. Then try one of the following…
Choose the Note > Attach File… menu item.
Right-click and choose Attach File… from the contextual menu.
Choose Attach File… from menu that appears when you click the cog button at the bottom of the note.
Drag a file into the note and drop it where you please.
Attaching Files and Images on iOS
To insert a file or image on iOS, you can try any of the following:
Tap on the blinking cursor to bring up the black menu, and choose Insert Photo, Camera or Attach File. (Use the arrows to move through the menu.)
On iPad, enter split screen mode, and drag a file into a selected note.
Continuity Camera
The macOS version of Agenda also supports the Continuity Camera feature. This allows you to take a photo or make a scan on your iOS device, and have it inserted immediately in a note on your Mac. You can use this by right clicking on a selected note, and choosing Import from iPhone or iPad at the bottom of the menu.
Working with Files on macOS
Once you have an image or file attached to a note, you have a number of different actions available to you. The way you work with attachments is a little different for each device, but you can perform the same set of actions.
On macOS, you can bring up a menu of options simply by clicking on the attachment. In the popover that appears, you can choose a display style, from a compact inline style to thumbnail styles and a full width style (requires premium purchase). Other options include previewing with Quick Look, opening the attachment in another app, sharing the attachment to another app, exporting, copying, and deleting.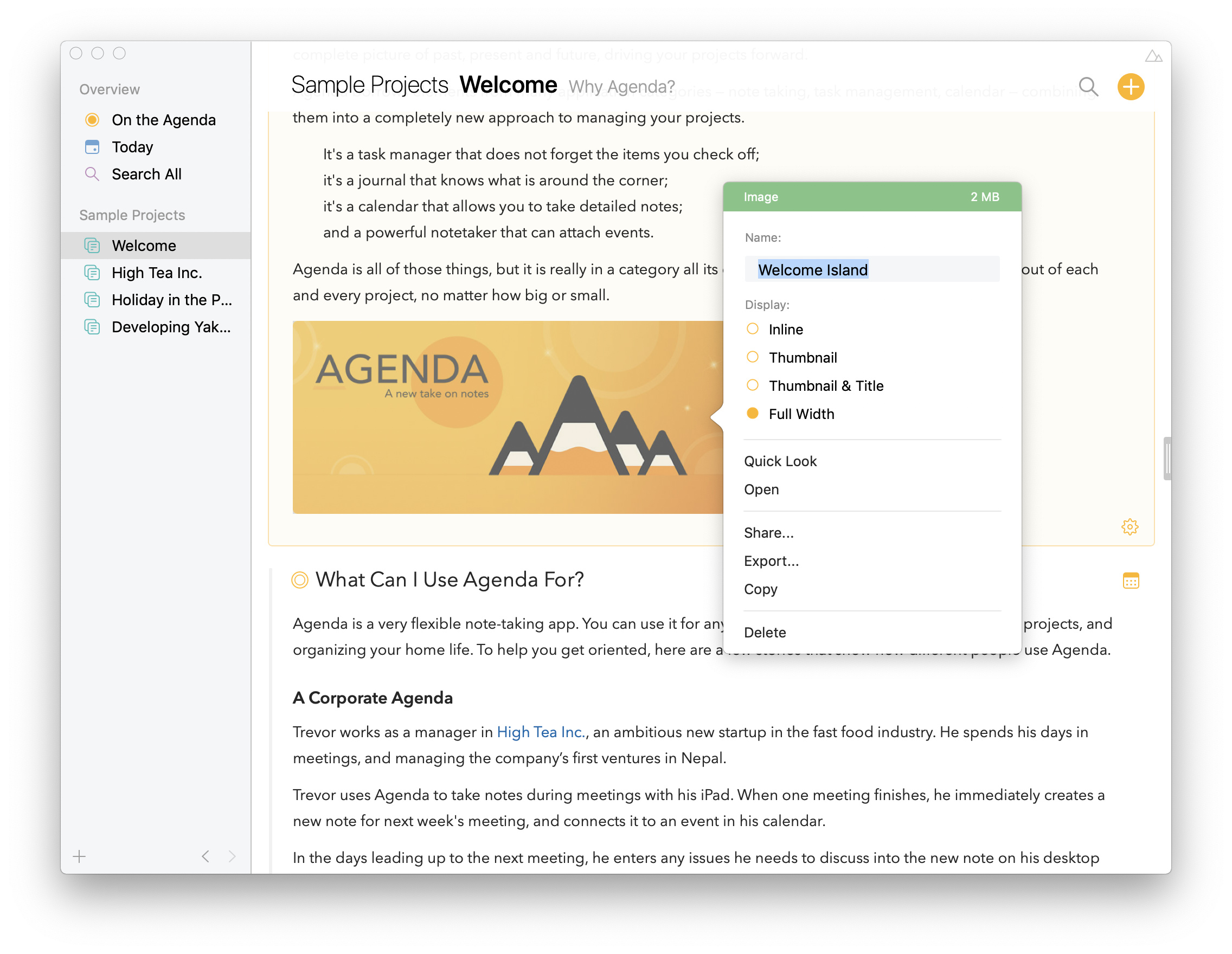 There are some useful shortcuts on macOS for some of these actions. For example, holding in ⌘ and clicking the attachment will show the Quick Look preview immediately. Double clicking the attachment will open it in another application. And you can interact with the attachment just like you do with text, copying it, dragging it, and so forth.
Working with Files on iOS
On iOS, the gestures for working with text are a bit different. Tapping an attachment brings you straight to the preview, rather than showing the popover menu. To get the popover menu to appear, tap-and-hold for a second or two, and then release. The same type of menu will appear as on the Mac, letting you choose the same options and actions.